ProximaX Partners Sibernetix Ventures for Blockchain-Powered Trade Facilitation Solutions Development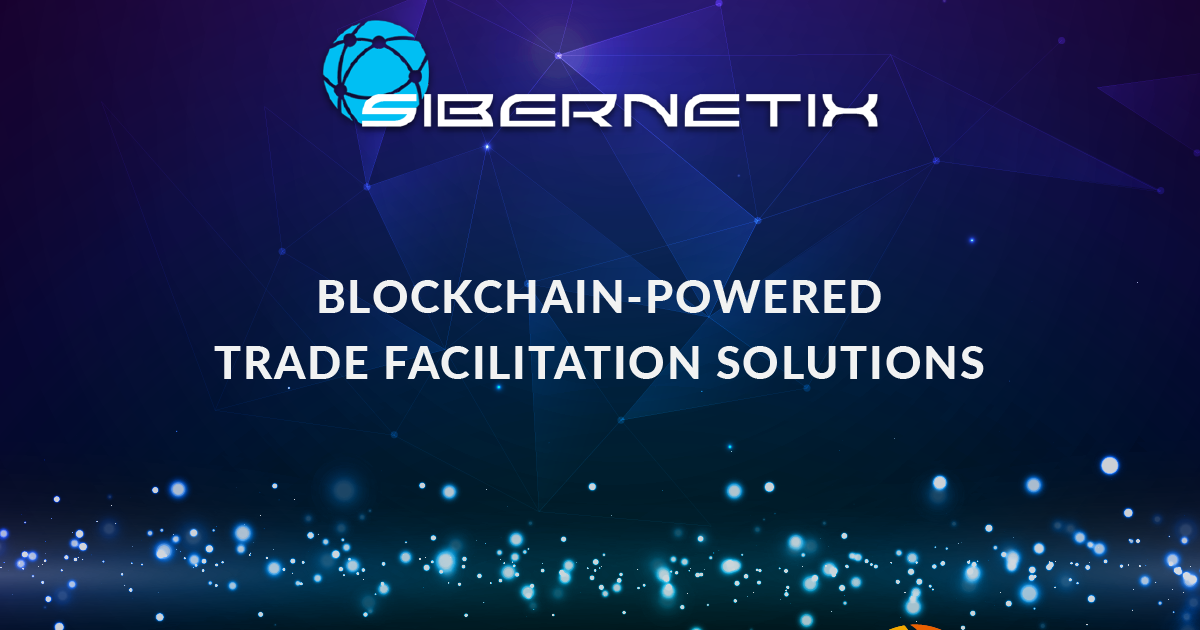 Sibernetix Ventures Sdn Bhd ("Sibernetix Ventures"), a Malaysian Logistics Technology Company, has partnered with ProximaX, a blockchain powered next-generation Integrated Distributed Ledger Technology ("IaDLT") development platform.
The collaboration between the parties aims to serve the shipping and logistics industry specifically in the area of trade facilitation. Sibernetix Ventures endeavours to automate and enable efficient digital transformation of businesses in this sector and will utilise ProximaX's blockchain and decentralised storage in its solutions. This includes incorporating ProximaX's technology into an Automated Customs Clearance System (ACCS), and logistics software and analytics solutions.
Under this agreement, Sibernetix Ventures and ProximaX will work closely on several fronts including technical, maintenance support, customisation of solutions to meet end-user requirements, and marketing and sales.
"Sibernetix Ventures is blazing the trail for transforming trade facilitation in Malaysia and we are honoured to be their preferred technology partner in this evolution," said Lon Wong, founder and CEO of ProximaX. "The incorporation of blockchain technology into the digitisation process will be pivotal to this industry where we shall see businesses transformed for the better, through greater security, efficiency and cost-savings."
At present, the trade facilitation sector is characterised largely by inefficient manual data entry swamped with paper and typed forms. The introduction of blockchain-powered digitisation will benefit a host of both public and private sector players such as the Royal Malaysian Customs Department, freight forwarders, shipping liners, and banks.
Ludfi Jaafar, CEO of Sibernetix Ventures commented, "Our ability to transform the way trade facilitation is conducted rests in our capacity to use cutting-edge technology to speed up their processes in an efficient and effective way. ProximaX, with its track record of use cases is the ideal blockchain platform that can assist us to achieve this."
It is envisioned that the blockchain-powered ACCS and logistics software solutions resulting from the Sibernetix Ventures and ProximaX collaboration will eventually enable all users to enjoy unprecedented uptime without latency issues or be compromised by data loss caused by conventional centralised systems.
About ProximaX
ProximaX is a next-generation Integrated and Distributed Ledger Technology ("IaDLT") infrastructure development platform powered by blockchain technology. Known as ProximaX Sirius, this platform is comprised of off-chain, peer-to-peer storage, streaming, database, and blockchain layers in an all-in-one, easy-to-use development platform. Users of this platform may elect to use the various layers of the Proximax Sirius development platform in a private, public or hybrid environment.
The immense flexibility and breadth of use cases of ProximaX Sirius development platform include, but are not limited to, KYC processes, business continuity, video streaming, health, identity, IoT devices and robotics, big data applications, records and reporting systems, traceability, legal and notary services, land registry, trade finance, workforce collaboration, messaging, and supply chain management.
Media Contact: Sue Ng | sue.ng@proximax.io
Website: https://www.proximax.io/
About Sibernetix Ventures
Sibernetix Ventures Sdn Bhd is a Malaysian technology company providing innovative solutions to enable efficient digital transformation in the area of Trade Facilitation and the Banking & Insurance sectors. Business processes are analysed for automation to attain an efficient delivery system in a cost-efficient model. It plays a crucial role to identify gaps in the workflow, business messaging and its processes, and to construct a model that is free from technological and manual limitations to propagate fully advanced models for its clients.
Website: http://sibernetix-ventures.com/