ITS Mart Signs Systems Integrator Agreement with ProximaX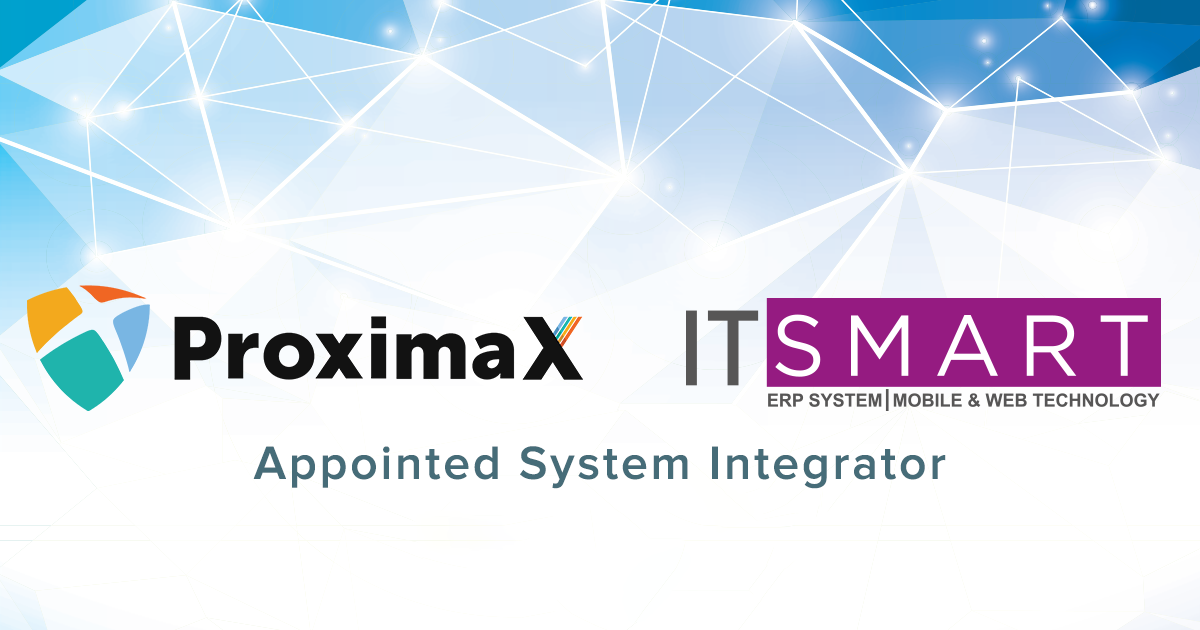 ProximaX has appointed ITS Mart Sdn Bhd as a systems integrator for the ProximaX Sirius platform. ITS Mart, a technology solutions provider, specialises in web services, support and maintenance, cloud hosting, ERP systems and now, ProximaX integration services.
ITS Mart will be working with ProximaX to co-develop solutions and has agreed to submit tenders and proposals for projects that have commercial value for both ProximaX and ITS Mart. With additional upcoming projects expected in the pipeline for ITS Mart, the joint partnership between the two companies will result in a further increase in adoption of the ProximaX Sirius platform from ITS Mart's base of end-users and enterprises.
The ease of building applications on the ProximaX Sirius platform was a key consideration factor in signing the Systems Integration Agreement with ProximaX. "Building on the ProximaX platform has been easy and we look forward to furthering our working relationship with ProximaX to provide top-notch solutions for our end-users." said Ken Choo, CEO of ITS Mart.
"ITS Mart is already working on the BESC platform – powered by our solution – which recently won a grant of USD$250,000 and we are excited to have them onboard as a systems integrator to further develop the market in Malaysia," added Lon Wong, CEO of ProximaX.
A fundamental approach of ProximaX is to create awareness of its technology through system integrators. This strategic approach leverages on system integrators' network of end-users and customers, thus providing a multiplier effect to the adoption of the ProximaX Sirius platform.
Consequently, system integrators and enterprise users are encouraged to use the ProximaX mainnet upon familiarising themselves with the technology. This in turn will increase the utility of XPX once the mainnet becomes available.
About ProximaX
ProximaX is a next-generation Integrated and Distributed Ledger Technology ("IaDLT") infrastructure platform solution powered by blockchain technology. It extends beyond traditional blockchain protocols by integrating off-chain, peer-to-peer storage, streaming, and database service layers that are often found in traditional software-as-a-service ("SaaS") centralised architectures. Together, the blockchain protocol and off-chain service layers form the ProximaX Sirius platform, the core development platform solution in the ProximaX ecosystem.
The ProximaX Sirius platform's use cases include, but are not limited to, KYC processes, business continuity, video streaming, health, identity, IoT devices and robotics, big data applications, records and reporting systems, traceability, legal and notary services, land registry, trade finance, workforce collaboration, messaging, and supply chain management.
Media Contact: Sue Ng | sue.ng@proximax.io
Website: https://www.ProximaX.io
About ITS Mart
ITS Mart is an established software house that focuses on enterprise resource planning (ERP) solutions and web services. As part of its ERP solutions, ITS Mart utilises various modules of Odoo to support clients in their sales and marketing, project management, timesheet, manufacturing planning and tracking, inventory and warehouse management and human resource management systems. The ITS Mart service provides customised solutions for website and e-Commerce development for clients. ITS Mart also specialises in support and maintenance, cloud hosting, and ProximaX integration services.
Website: https://www.itsmart.my
Media Contact: Ken Choo | steve@itsmart.my