ProximaX Sirius to power LOGYCA Supply Chain Value Network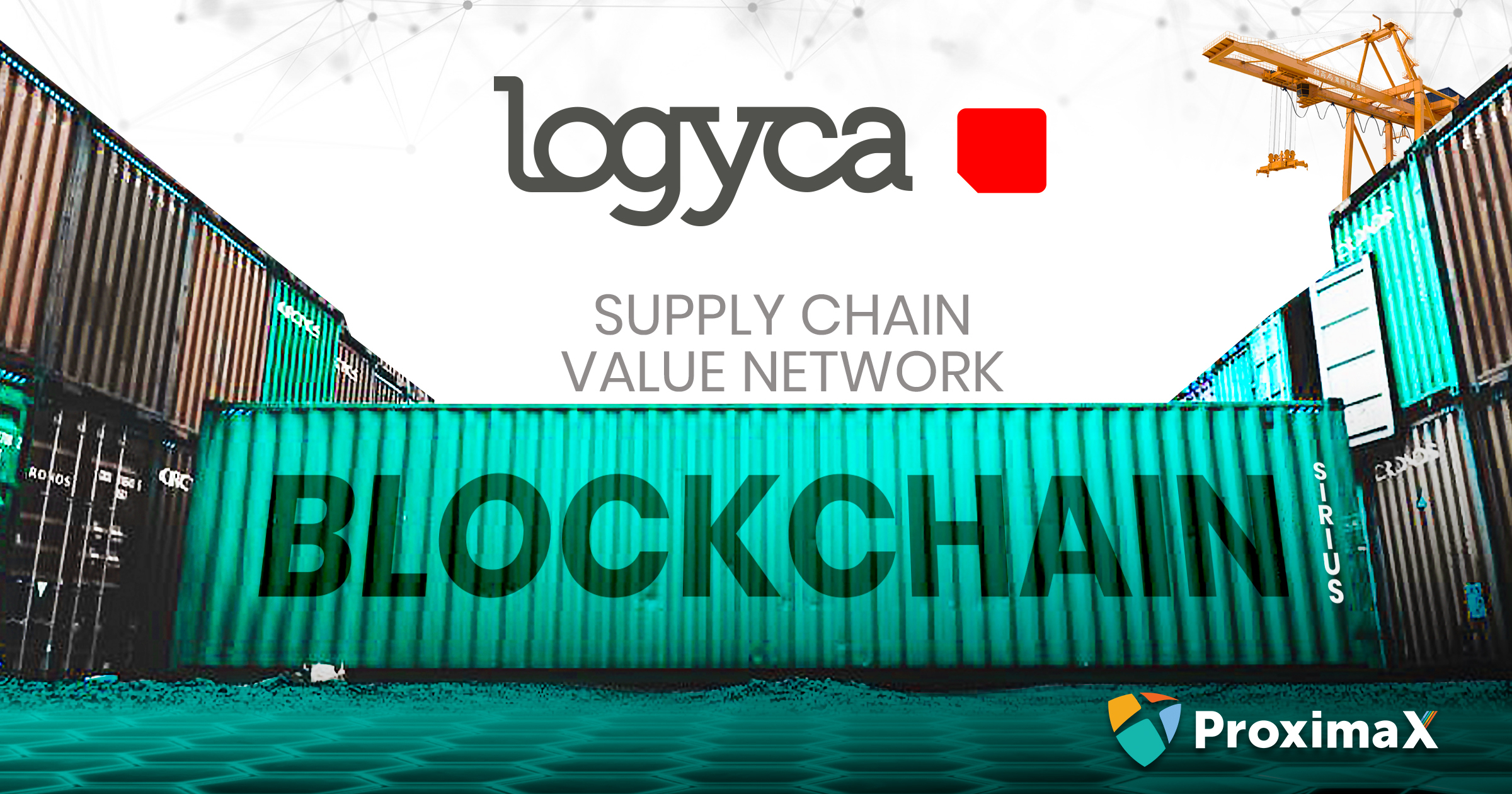 Bogotá, Colombia, 24th August 2020 – ProximaX recently signed an agreement with LOGYCA to develop a platform utilizing blockchain technology to power their Supply Chain Value Network ("SCVN").
LOGYCA is a pioneer and a leader in logistics knowledge development, and innovator in SCVN for different economic sectors in Colombia and Latin America. SCVN is a next stage evolution of Supply Chain. It reconciles the Supply Chain with Porter's model11. Through collaborative work, communities are formed to generate value by adopting globally accepted standards and introducing best logistics practices in inter-company processes.
Under the framework of this project, "Transformation of B2B Information Exchange", ProximaX and LOGYCA will come together to develop a collaborative platform to address the limitations of traditional technology. It is intended to generate a scalable, autonomous, and interoperable solution that allows for omnichannel information access. The project will provide for a more efficient way of information sharing and exchange from the current practice, thus creating a high value-added pioneering solution.
In line with the visions of some companies on the evolution of SCVNs, ProximaX believes that SCVN through collaborative automation between multiple parties is technically feasible today, but requires innovation in business practices, such as taking advantage of blockchain technology, and multi-party applications.
ProximaX Sirius shall make full use of its blockchain and storage layers to record events immutably, provide messaging exchange, and store information. It shall form the backbone where electronic information is being confirmed, transacted with finality, and time-stamped, thus reducing any error or miscommunication when it comes to information records and messaging.
The use of blockchain to power these SCVNs shall be a major breakthrough for information sharing and exchange in logistics.
---
1 Porter's value chain is a framework for developing an analytic structure that follows interdependent activities from the raw material acquisition or idea through production and finally, into the hands of a customer.

About LOGYCA
LOGYCA is an industry leader in Latin America where it has been working for the past 30 years to bring innovation in the supply chain value network and logistics sector through collaborative work. It builds communities that follow best industry practices and conform to recognized international standards so they can attain maximum productivity, sustainability, and competitiveness. LOGYCA has more than 1,500 members and 118,000 client users.
About ProximaX
ProximaX is a blockchain-based infrastructure and development platform project that integrates blockchain technology with further distributed and decentralized service layers: storage, streaming, database, and Supercontract (enhanced smart contract). This creates an all-in-one, easy-to-use platform. ProximaX is built for scalability and can include more services in the future without compromising on performance. It is a unique enterprise-grade platform developed on proven technologies and is available in a private, public, and hybrid network configuration.
ProximaX's extensive utility and flexibility can be used for a wide range of use cases that include, but are not limited to, W3C-compliant digital identity, KYC, video streaming and chat, IoT and robotics, big data and AI, records and reporting, business continuity, legal and notary services, medical records, land registry, capital markets, e-payments and core banking, and supply chain management.
Media Contact: Sue Ng, sue.ng@proximax.ltd