Emerging Tech Labs joins the ProximaX Systems Integrator fold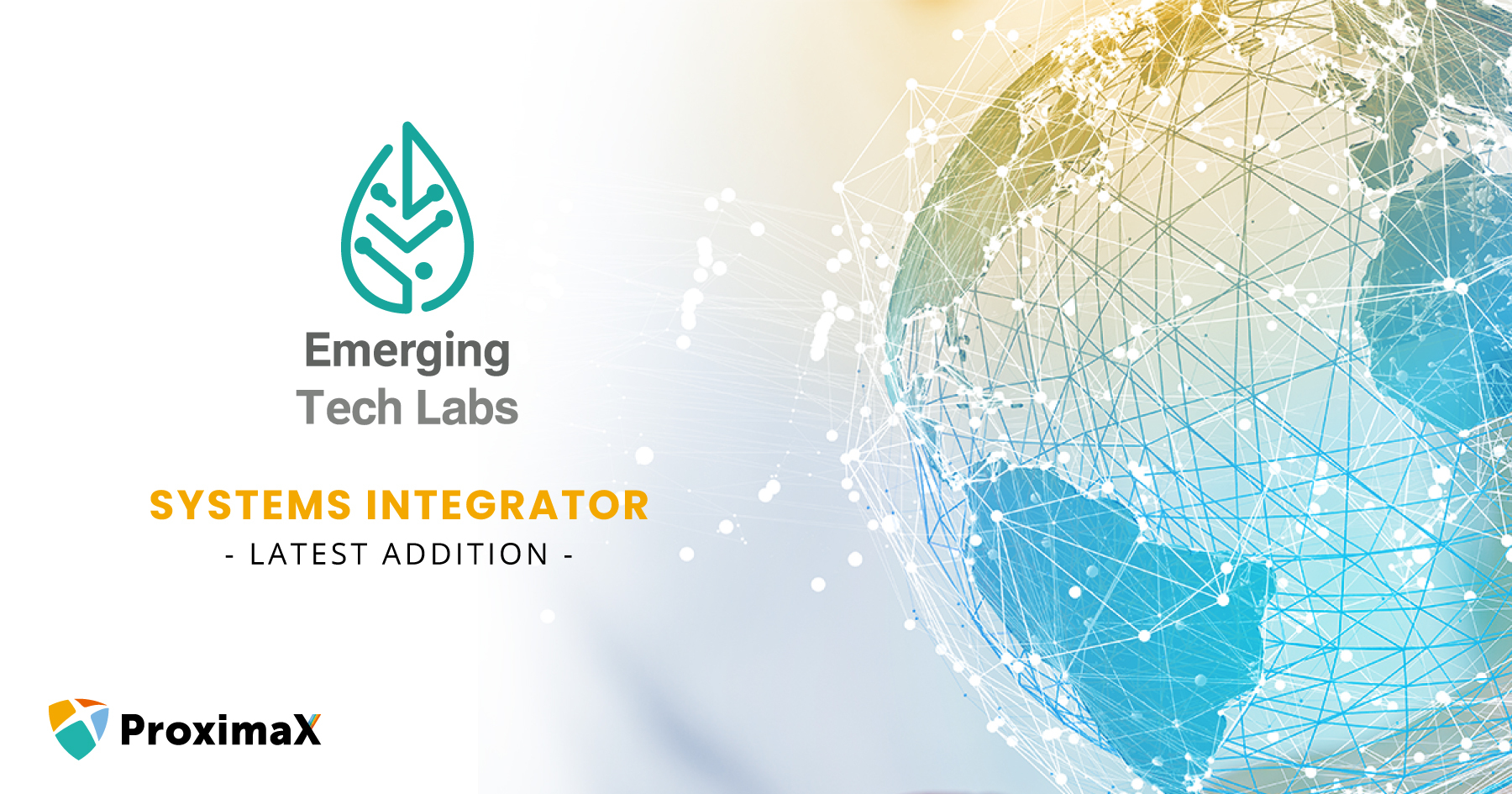 DUBAI / SINGAPORE, 10th September 2020 – Emerging Tech Labs ("ETL") has signed on as ProximaX's latest systems integrator. ETL, an IT and security solutions company, specializes in the emerging technology service areas of blockchain, IoT, big data analytics, artificial intelligence, robotic process automation, and cybersecurity services. As ProximaX's first systems integrator based in the Middle East region, ETL and ProximaX will be working closely together to market ProximaX solutions in the United Arab Emirates ("UAE").
Leveraging the layers of services available on the ProximaX Sirius platform, ETL is focused on providing its clients with world-class, blockchain based service systems that are curated and specifically tailored to suit their needs. The ProximaX advantage of being an infrastructure platform with blockchain protocols ensures that solutions built for ETL clients are scalable, configurable, and highly secure. Using the ProximaX Sirius platform as the foundation of database solutions also provides additional benefits to ETL clients as being easy-to-use, flexible, and inexpensive to own and operate.
Following the vision of the Dubai Blockchain Strategy 2020, Smart Dubai is a thriving blockchain ecosystem in the city and is set on establishing Dubai as the world capital of blockchain development. With the onboarding of ETL as a ProximaX systems integrator in the region, we hope to increase ProximaX use cases in the UAE.
About ProximaX
ProximaX is a blockchain-based infrastructure and development platform project that combines blockchain technology with distributed service layers. It integrates blockchain with distributed and decentralized storage, streaming, database, and Supercontract (enhanced smart contract) service layers to create an all-in-one, easy-to-use platform. ProximaX is built for scalability and can include more services in the future without compromising on performance. It is a unique enterprise-grade platform developed on proven technologies and is available in a private, public, and hybrid network configuration.
ProximaX's extensive utility and flexibility can be used for a wide range of use cases that include, but are not limited to, W3C-compliant digital identity, KYC, video streaming and chat, IoT and robotics, big data and AI, records and reporting, business continuity, legal and notary services, medical records, land registry, capital markets, e-payments and core banking, and supply chain management.
Media Contact: Sue Ng, sue.ng@proximax.ltd | Website: www.proximax.ltd
About Emerging Tech Labs
Emerging Tech Labs is an IT and security solutions company focused on emerging technology service areas of blockchain, IoT, big data analytics, artificial intelligence, robotic process automation, and cybersecurity services.
Providing an all-round customer solution, ETL also provides clients with a range of training and consultation programmes to assist clients with business management process with courses that cover topics from project management, construction commercial management, risk management, agile project management, IT governance, lean IT and other e-learning courses that are available to clients.
Website: www.etlint.com