ProximaX Appoints FDS Soft Co. Ltd. as a System Integrator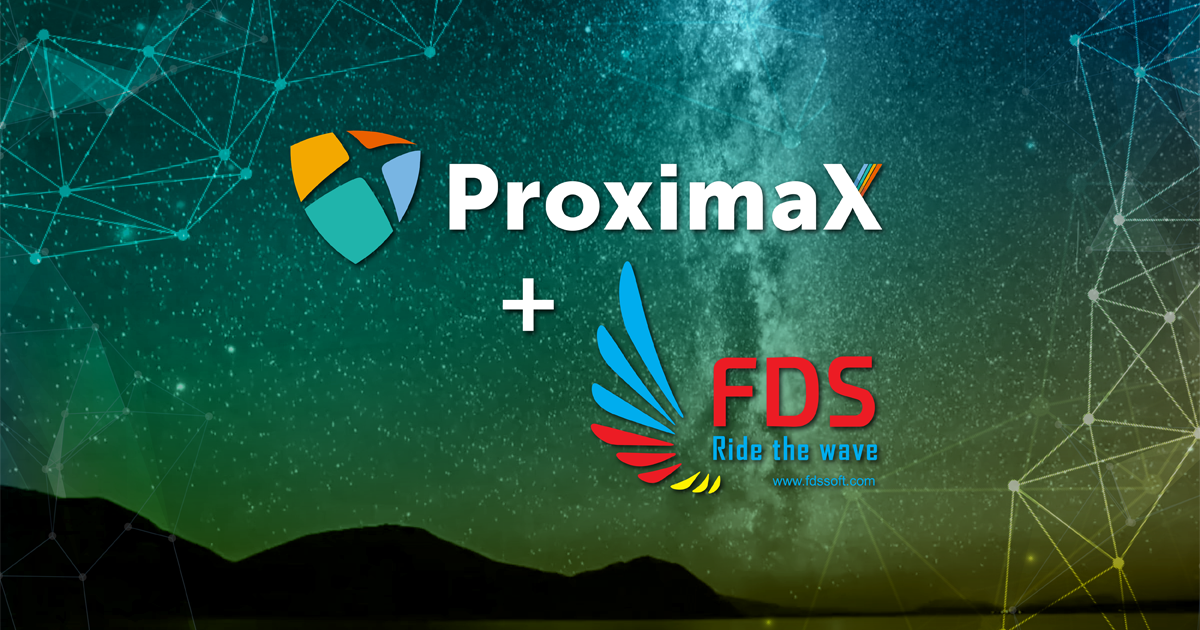 SINGAPORE / HO CHI MINH CITY – 24th May 2019 – ProximaX has appointed Vietnam based FDS Soft Co. Ltd. ("FDS") as a system integrator to undertake projects involving pre- and post-sale design, implementation, testing, integration, maintenance, support and customised development for potential clients in Vietnam and the Asia Pacific region.
Founded in 2006, FDS has footprints in around 10 countries and has more than 40 clients worldwide stretching from the U.S., Denmark, Switzerland, Australia, New Zealand to Malaysia, Thailand, Singapore and Vietnam. FDS' focus areas include blockchain, AI, fintech, IoT, augmented & virtual reality, and games. Technical skills within FDS include Python, PHP, NodeJS, Angular, ReactJS, mobile Ionic, React Native, blockchain integration, and IoT programming and design.
According to Lon Wong, CEO of ProximaX, "FDS is a well-established and dynamic organisation in Asia Pacific. After having successfully collaborated with ProximaX on several apps projects such as ProximaX KYC, ProximaX Vault, ProximaX File It!, and ProximaX Notes, FDS has gained an in-depth understanding of our technology. This, coupled with their superior technical know-how and presence in Asia Pacific will undoubtedly enable them to drive the use of the ProximaX Sirius platform."
Supporting Lon's sentiment, FDS' CEO Dan Tong said, "We are delighted to be working alongside a visionary company like ProximaX. With our experience in developing decentralised applications (DApps) for blockchain verticals like healthcare, education, marketing, arts, blockchain storage and wallets, we are confident that we will be able to break new ground and expand into new territories with this relationship".
Under the mutually beneficial agreement, FDS will extend its capabilities to create new markets and engage with prospective and existing customers, provide customer service and maintenance support for the ProximaX Sirius platform, and jointly respond to Requests for Information ("RFI") and Requests for Proposals ("RFP") for tender exercises. ProximaX shall support FDS with branding, marketing and the continuous development of the ProximaX Sirius platform.
ProximaX is continuously developing and promoting its market leading Integrated and Distributed Ledger Technology ("IADLT") development platform. If you are keen on taking part in this network and expand its use, or if you are interested in exploring a tech partnership with ProximaX, please contact joe.chai@proximax.io.
About ProximaX ProximaX is a next-generation Integrated and Distributed Ledger Technology ("IaDLT") infrastructure platform solution powered by blockchain technology. It extends beyond traditional blockchain protocols by integrating off-chain, peer-to-peer storage, streaming, and database service layers that are often found in traditional software-as-a-service ("SaaS") centralised architectures. Together, the blockchain protocol and off-chain service layers form the ProximaX Sirius platform, the core development platform solution in the ProximaX ecosystem.
The ProximaX Sirius platform's use cases include, but are not limited to, KYC processes, business continuity, video streaming, health, identity, IoT devices and robotics, big data applications, records and reporting systems, traceability, legal and notary services, land registry, trade finance, workforce collaboration, messaging, and supply chain management.
Media Contact: Sue Ng | sue.ng@proximax.io
Website: www.ProximaX.io
About FDS Soft Co. Ltd. FDS, founded in 2006, has a solid support structure to be an ideal outsourcing development arm of technology projects. From the onset, FDS' technological expertise has been able to help companies deliver projects efficiently and in a cost structure that is reasonable and effective. Led by a seasoned technical expert in Dan Tong, FDS believes in riding the wave of technology to serve the future needs of corporate objectives. That is the rationale behind their focus – new and emerging technologies like blockchain, AI and IoT.
Website: fdssoft.com