ProximaX Identity – A Distributed & Secure National ID System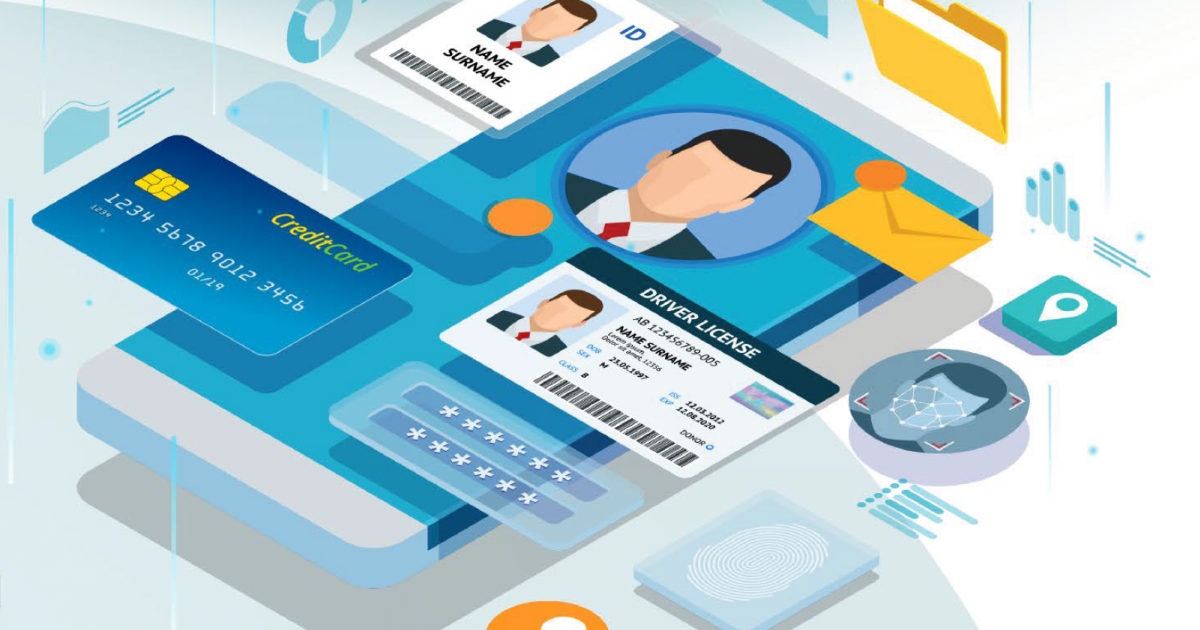 ProximaX Identity is a national ID system used for creating, storing, and managing citizens' digital identity data. It is built for fast and cost effective government adoption, and improved security, accuracy, auditability, and scalability compared to traditional systems. ProximaX Identity is integrated vertically on top of ProximaX Sirius, a development platform powered by blockchain technology with off-chain distributed storage, streaming, and database service layers.
Why use ProximaX Identity?
Create digital identities pegged to the blockchain for accurate and cost-efficient administration of citizens' data.
Store and organise government records securely using a distributed database and storage. Data is sharded, encrypted, and distributed to multiple nodes.
Share data efficiently between government departments and agencies on a permission-basis.
Integrate any hardware, including card readers and biometric scanners.
Scale across government to remove inefficient silos and easily handle large increases in volume.
How does it work?
On the surface, ProximaX Identity does not appear to be very different from traditional national ID systems. The ProximaX Identity solution has been intentionally designed this way in order to facilitate fast government adoption while allowing full customisation to meet any nation's requirements. What is superior and cutting edge is the underlying infrastructure that the application sits on. With the ProximaX Sirius platform, the distributed nature of the network and its encryption means that identity data can now be more securely stored and managed.
By using the ProximaX Sirius platform, all identity data is broken into many pieces (a process called sharding), each piece is encrypted by default, and then distributed to multiple storage and database nodes. The blockchain acts as a data index, so that the data can be seamlessly retrieved, pieced back together, and shared using a government-owned private key.
End-to-end process flow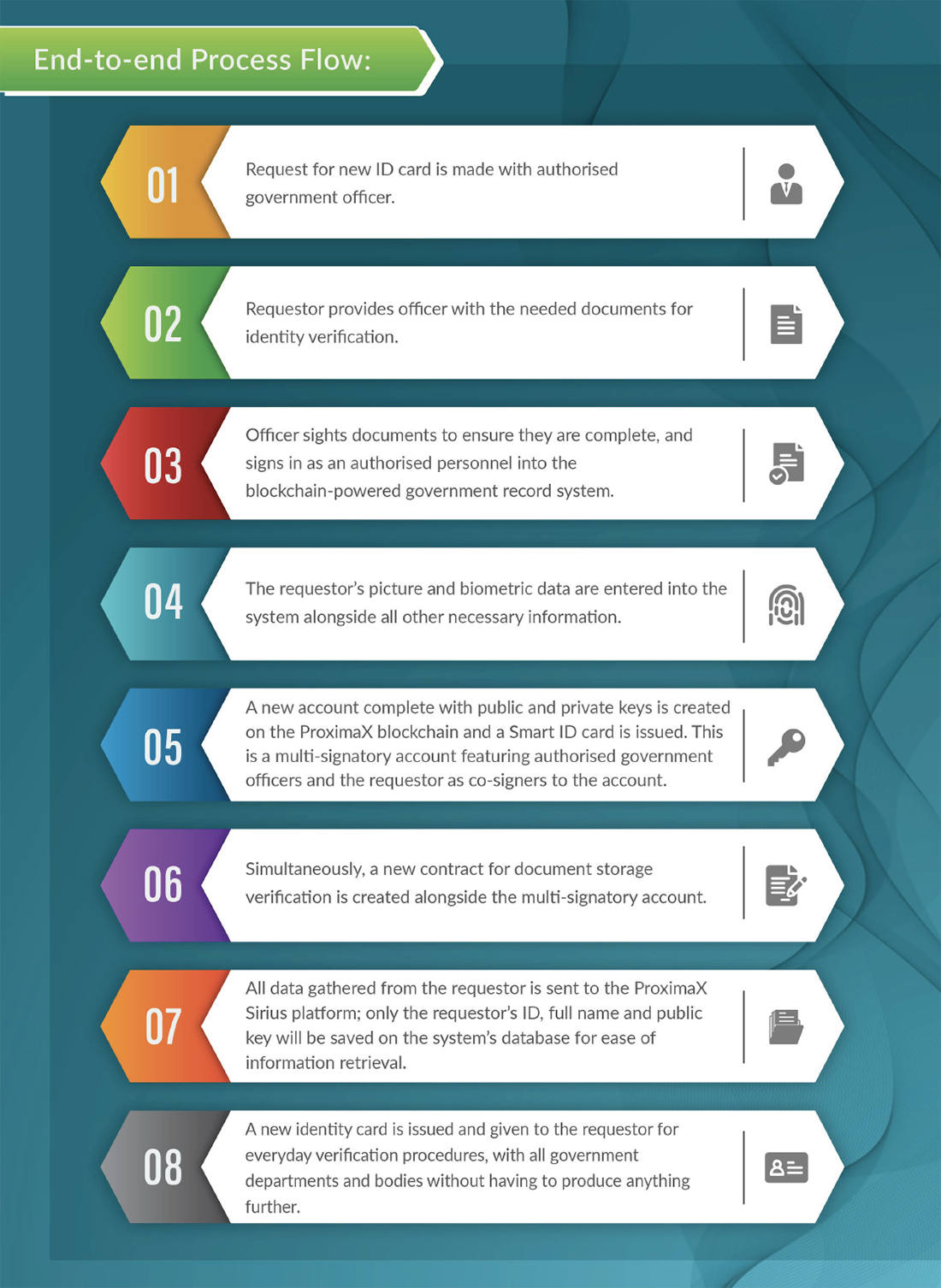 Input of identity details by government officer: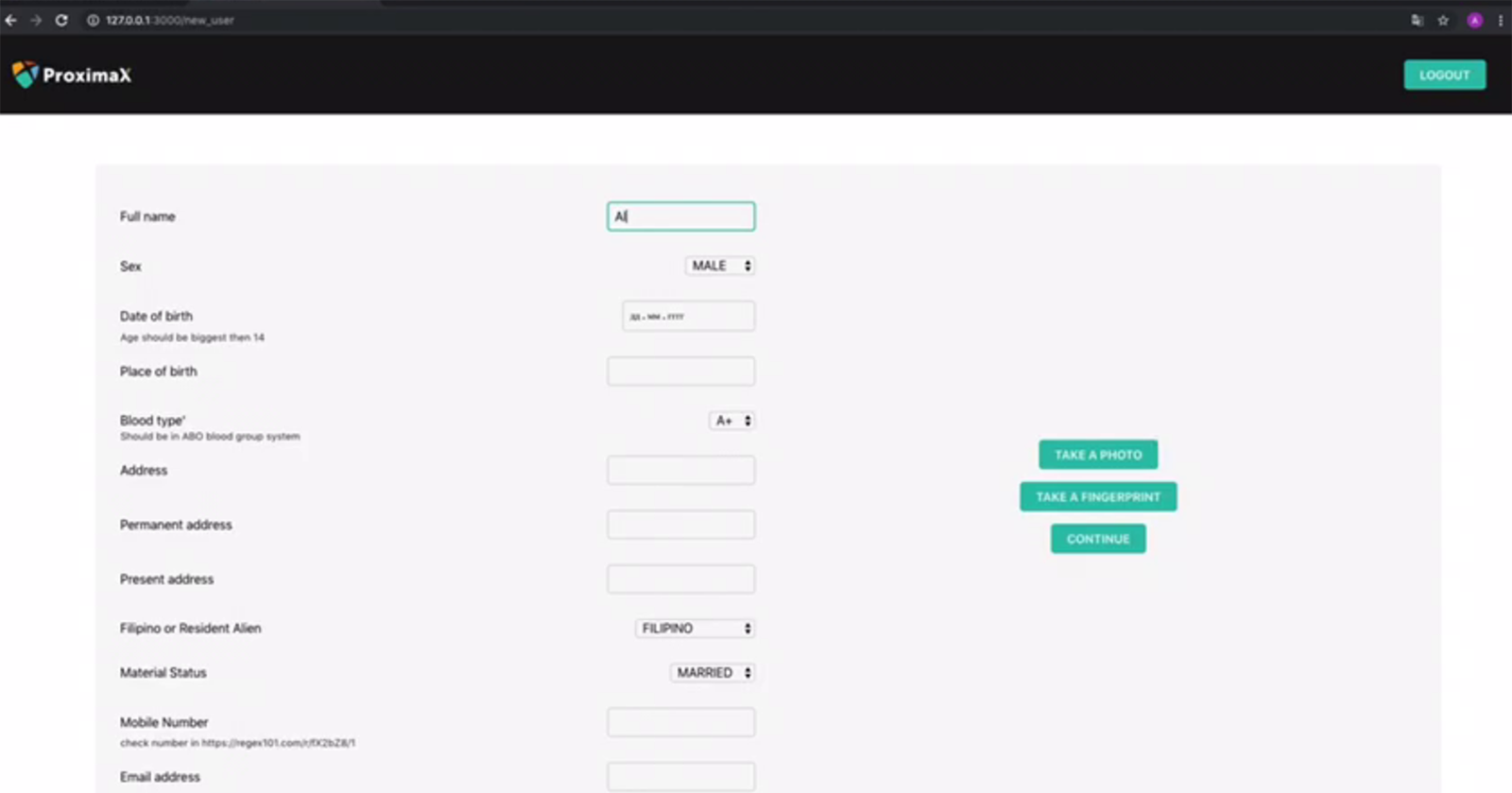 Storage of biometric data: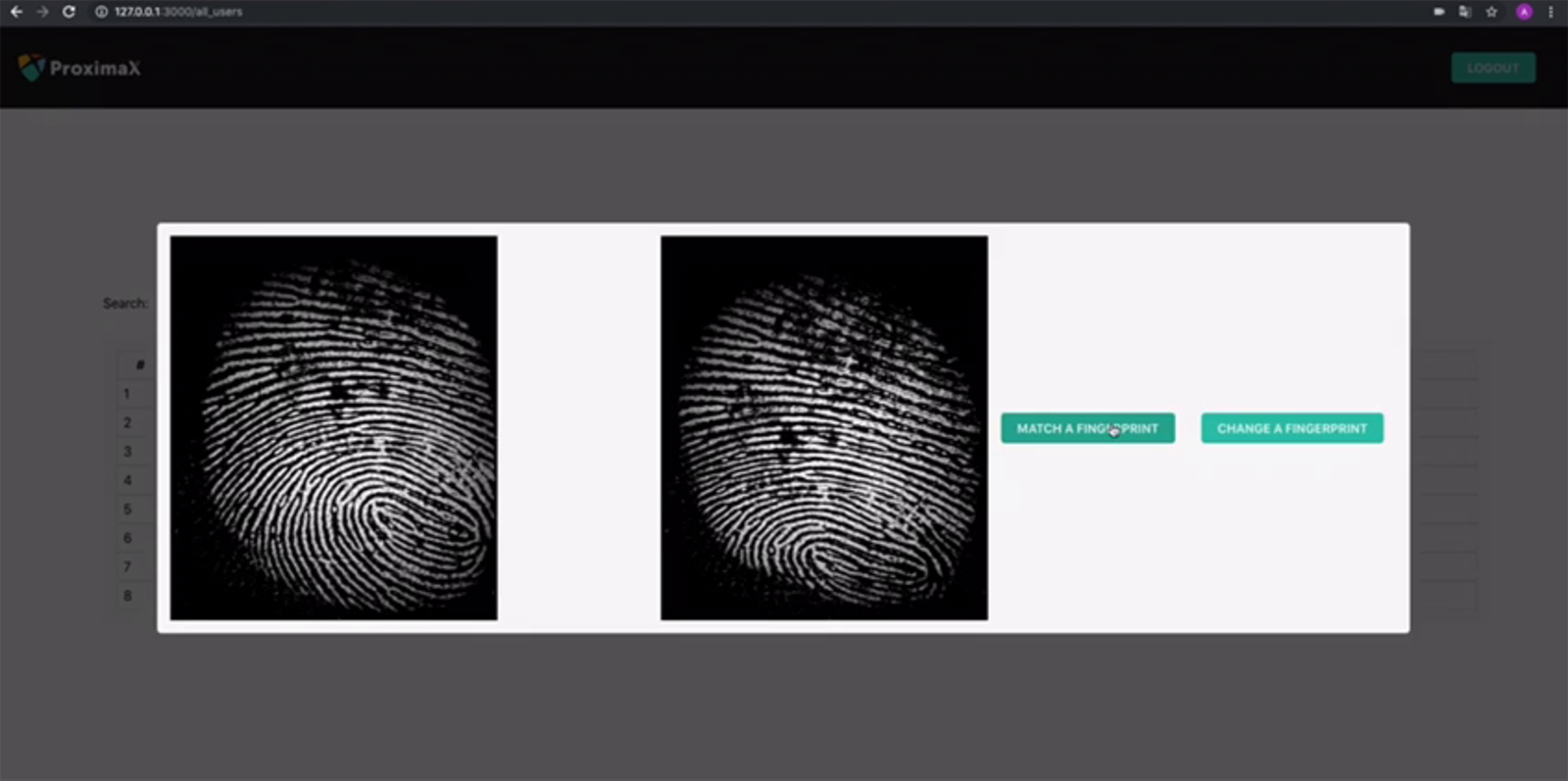 Creation of national ID card: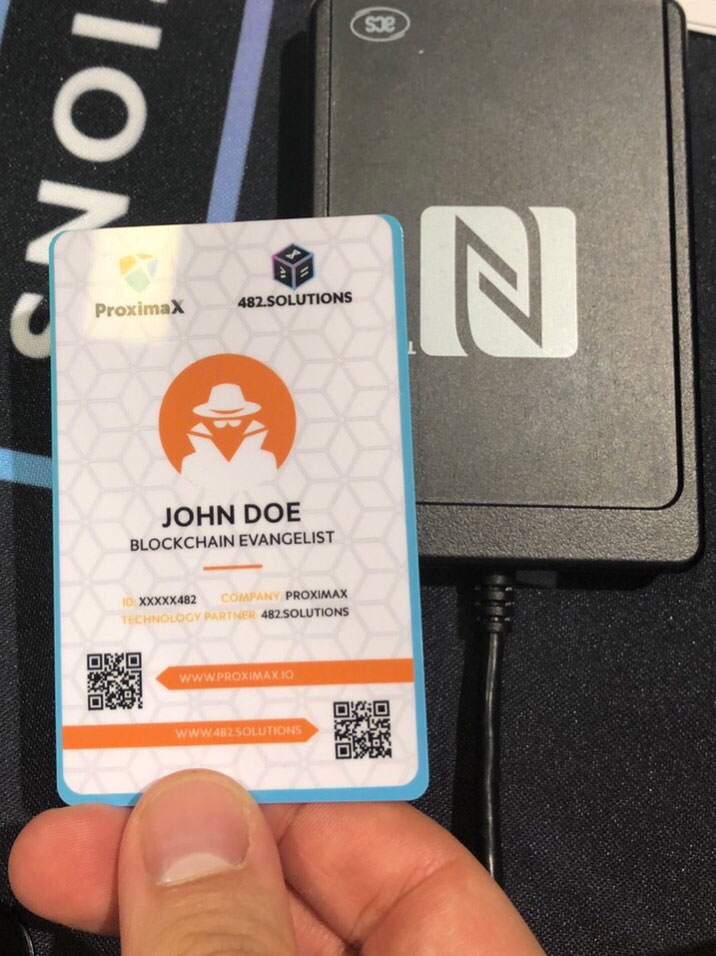 Extended use
ProximaX Identity can be extended across a spectrum of activities that require access to identity data to encompass both public and private sector usage.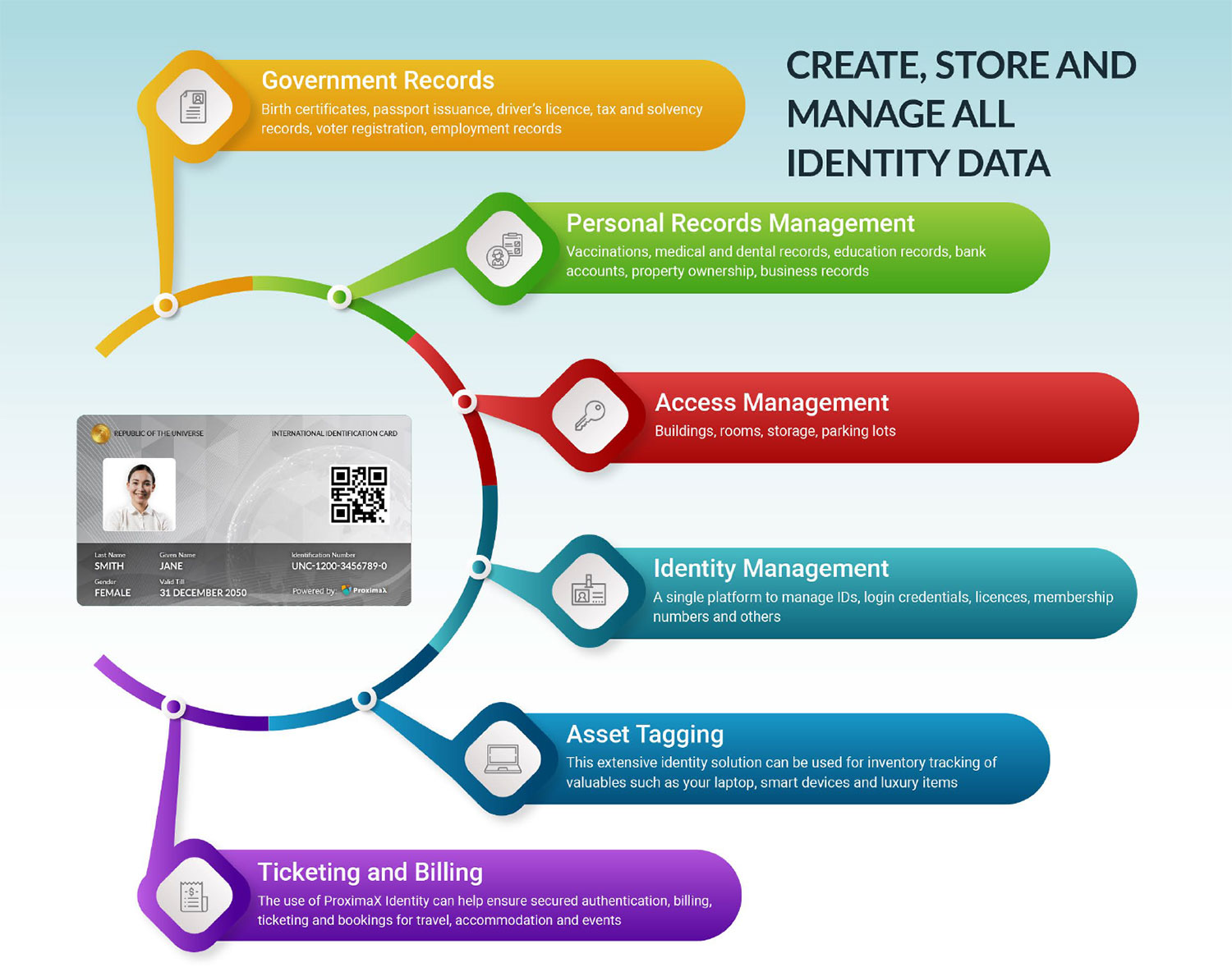 Practical and Scalable
The ProximaX Identity solution is practical because any deployment on the ProximaX Sirius network can occur swiftly, often within days. In addition, integration of ProximaX Identity is kept simple, via an API gateway. Government departments can therefore focus on further customising the application whilst having minimal knowledge of the underlying distributed technology.
The distributed nature of the network means that this solution can be quickly scaled across government departments and agencies, remove inefficient silos, and handle large increases in volume.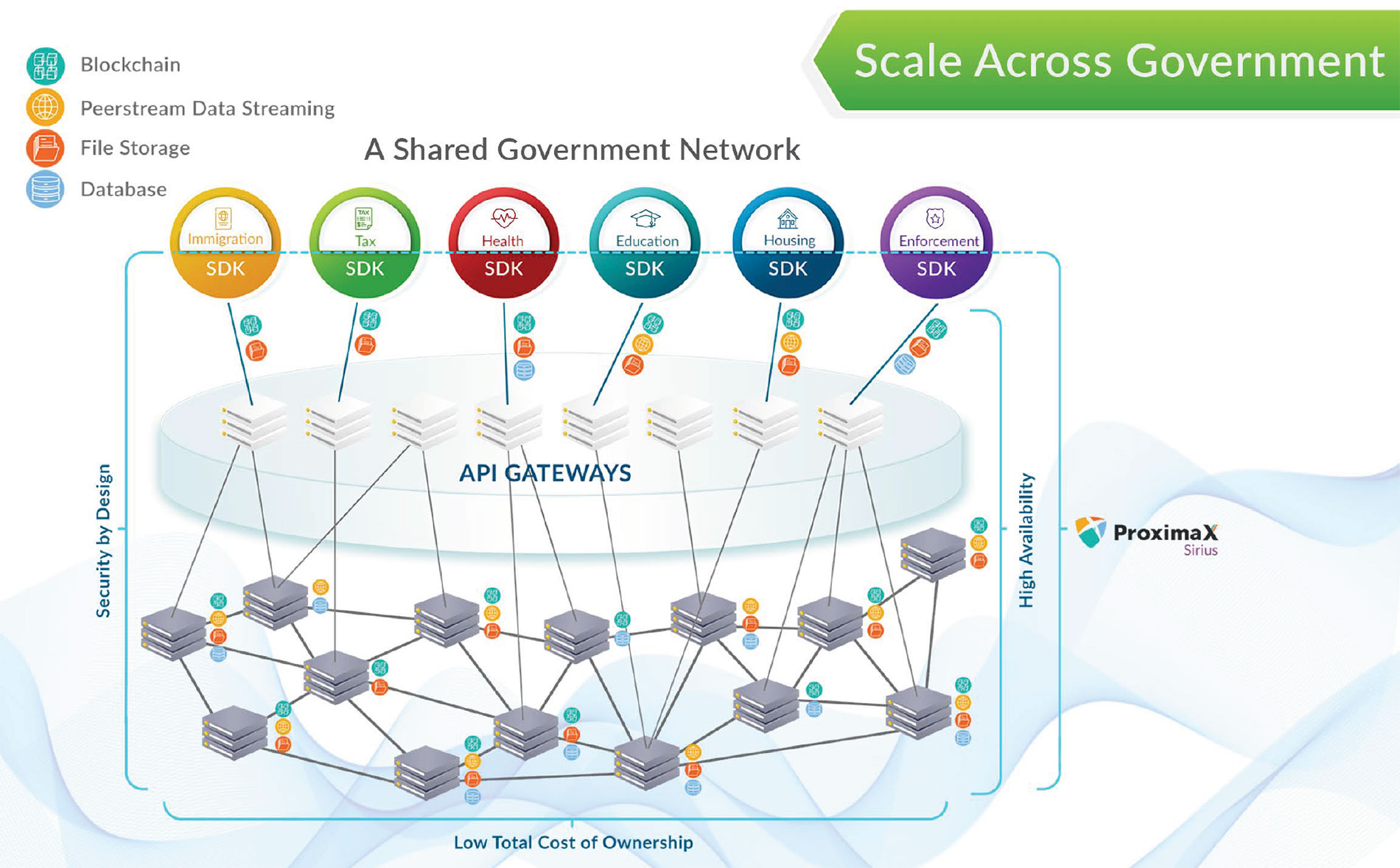 About ProximaX
ProximaX is a next-generation Integrated and Distributed Ledger Technology ("IaDLT") infrastructure platform solution powered by blockchain technology. It extends beyond traditional blockchain protocols by integrating off-chain, peer-to-peer storage, streaming, and database service layers that are often found in traditional software-as-a-service ("SaaS") centralised architectures. Together, the blockchain protocol and the off-chain service layers form the ProximaX Sirius platform, the core platform solution in the ProximaX ecosystem.
Use cases for the ProximaX Sirius platform include, but are not limited to, KYC processes, business continuity, video streaming, health, identity, IoT devices and robotics, big data applications, records and reporting systems, traceability, legal and notary services, land registry, trade finance, workforce collaboration, messaging, and supply chain management.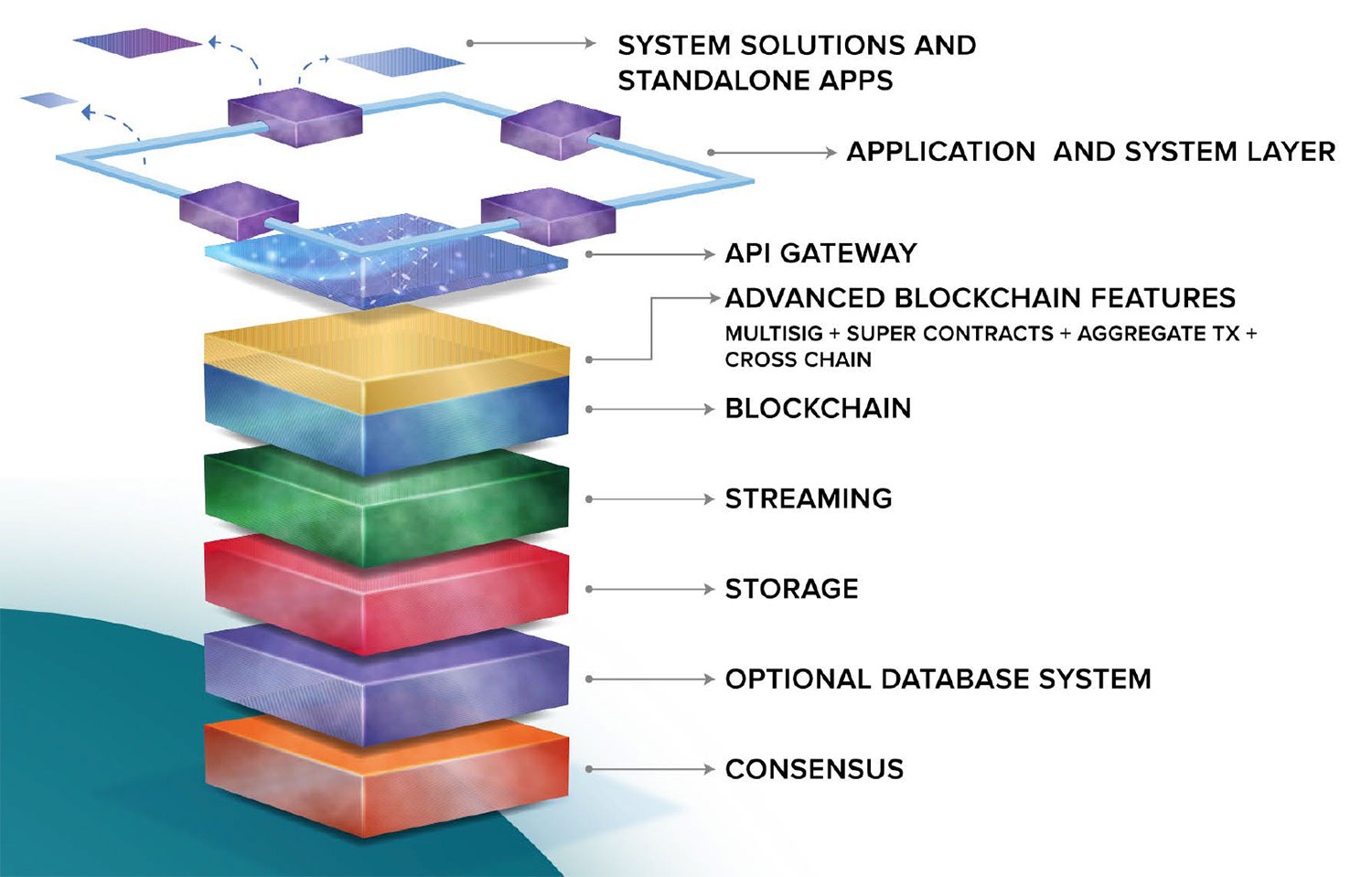 Contact us:
We invite governments, IoT and software developers, and system integrators to contact us to explore further: info@proximax.io.
Media contact: Sue Ng | sue.ng@proximax.io
Website: www.ProximaX.io