ProximaX Sirius – An Integrated and Distributed Ledger Technology Platform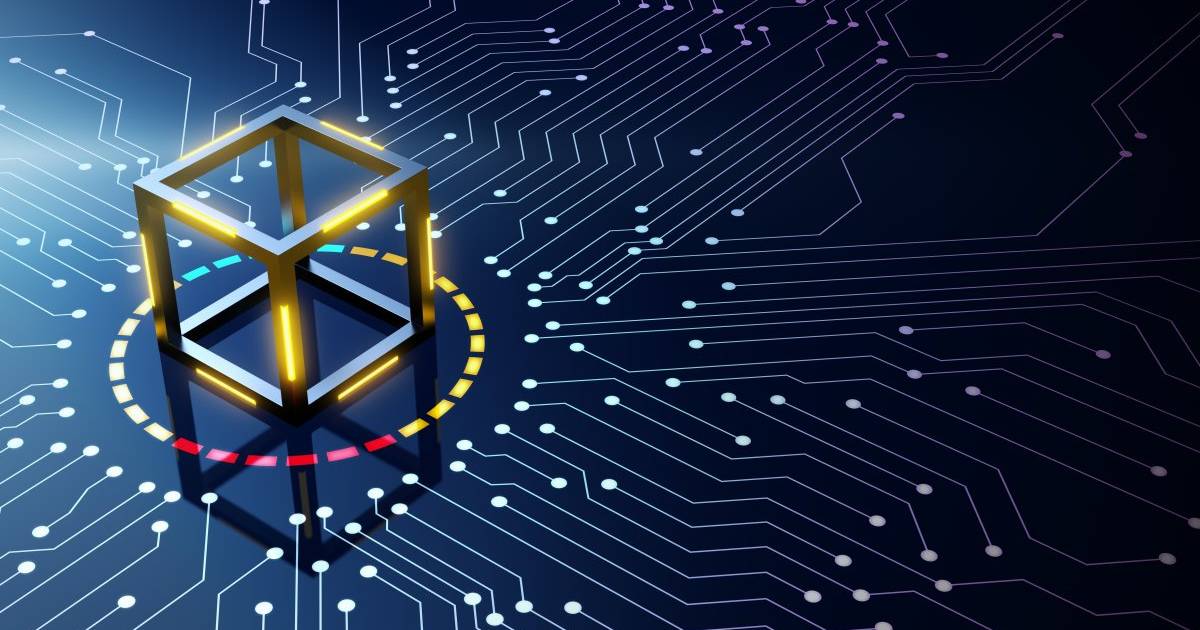 A look at the global blockchain movement today tells us that we are traversing into a different kind of technological terrain – one that is quickly morphing into a future we were partly responsible for predicting. High-profile entrants to the blockchain world such as Facebook, courier company UPS, Korean conglomerate's logistics outfit Samsung SDS, fashion channel FashionTV have in recent times grabbed global headlines. Although there are many who don't understand blockchain technology or its potential fully, it is clear that blockchain technology is already taking root, possibly quicker than imagined.
Concurrent to the expanding interest to embrace decentralised distributed ledger technology, ProximaX has been actively promoting its enterprise-grade ProximaX Sirius, a blockchain powered infrastructure platform that integrates peer-to-peer, distributed off-chain storage, streaming and database layers to enterprises and governments globally.
Progress at ProximaX has been rapid. Since its founding in March 2018, it has already gained traction through enterprise adoption, demonstrating the utility of this powerful blockchain driven technology platform, even as the platform is continuously being developed.
Some examples of adoption are: Ministry of Community Development of the UAE – ProximaX completed a Proof of Concept ("PoC") within a period of two weeks, providing its Sirius platform, and integrated notarisation and voting modules. The deployment of the platform has now enabled MOCD to continue to add more applications as they start to implement their blockchain initiatives. The platform can further be enhanced by adding more components into the Sirius platform, such as streaming and messaging, decentralised database, and permissioned solutions. The Sirius platform is also service ready for cross-ministry or department integration, allowing other blockchain solutions to integrate with the platform through a permission-based API access. Complete live rollout for MOCD is scheduled for April 2019.
Omniaz – an end-to-end supply chain management platform focused on combating counterfeit alcoholic beverages by building on top of a secure blockchain infrastructure layer and being supported by smart contract automations. Using smart labels and internet-of-things devices, bottles are given a unique identity to enable product authentication and transparency along the value-chain. Here, the ProximaX KYC solution has a great use case to onboard legitimate alcoholic beverage manufacturers, importers, logistic companies, and retailers. Omniaz is currently using ProximaX Sirius platform in a permissioned environment to store the SKU for each product and bottle information.
CashCart – an e-commerce platform servicing the Philippines market that has adopted ProximaX Sirius platform in a permissioned environment for KYC, secure storage of data, e-wallet integration as well as for CCNX transactions. In addition to offering traditional fiat payment methods, CashCart also accepts its own ProximaX mosaic CCNX which is a stable coin pegged at USD rate with an equivalent of 0.02USD/CCNX.
Pick-O is CashCart's decentralised logistics and delivery strategy built on the ProximaX Sirius private platform. The Pick-O system will use ProximaX's KYC solution to verify delivery personnel and receivers. Pick-O will execute smart contracts and record events on the ProximaX Sirius private platform, and all data will be saved in ProximaX's secure storage layer.
SportsFix – one of ASEAN's largest over-the-top ("OTT") live streaming platform for sports. Leveraging high-quality video streaming and blockchain technology, SportsFix is creating the next generation of OTT platforms with its Digital Stadium™ ecosystem combining live and on-demand sports content with social media, gamification, analytics and e-commerce. SportsFix is switching to ProximaX from another blockchain project due to the scalability and cost-effectiveness of the ProximaX Sirius platform solution, starting with the integration of the ProximaX Sirius platform to tokenise their Digital Stadium™.
In the pipeline, there are plans to mint sponsor branded tokens on the ProximaX Sirius platform to create sub-ecosystems that are exclusive to each brand where their branded tokens can be used to participate in gamifications and purchases. ProximaX's streaming layer allows for private, anonymous one-to-one, end-to-end encrypted text and data messaging. In addition, SportsFix is looking to leverage the streaming layer within the ProximaX platform to be one of the first in the world to launch blockchain powered live streaming.
Pulsify – a human resources analytics company whose artificial intelligence ("AI") powered software-as-a service platform collects and analyses data to scientifically predict how people will perform at work, and prescribes targeted actions including selection and development. Pulsifi was launched in March 2018 and whose clients include multinational companies such as Nestlé, Reckitt Benckiser, and Deutsche Telekom T-Systems. Recently named Top 25 Hottest APAC AI Companies 2018 by CIO Advisor, Pulsify is utilizing ProximaX's distributed file management system for the secure storage of all documents uploaded by companies and individual candidates, including curriculum vitae, transcripts and certificates, as well as analytics data.
ProximaX Sirius Platform Architecture As a blockchain-based infrastructure solution provider, ProximaX's core offering is the ProximaX Sirius platform, available for both private/permissioned and public offerings. It combines blockchain protocol with off-chain and distributed storage, streaming, and database service layers that are often found in traditional software-as-a-service ("SaaS") architectures, in turn creating a wholistic platform for enterprise grade applications.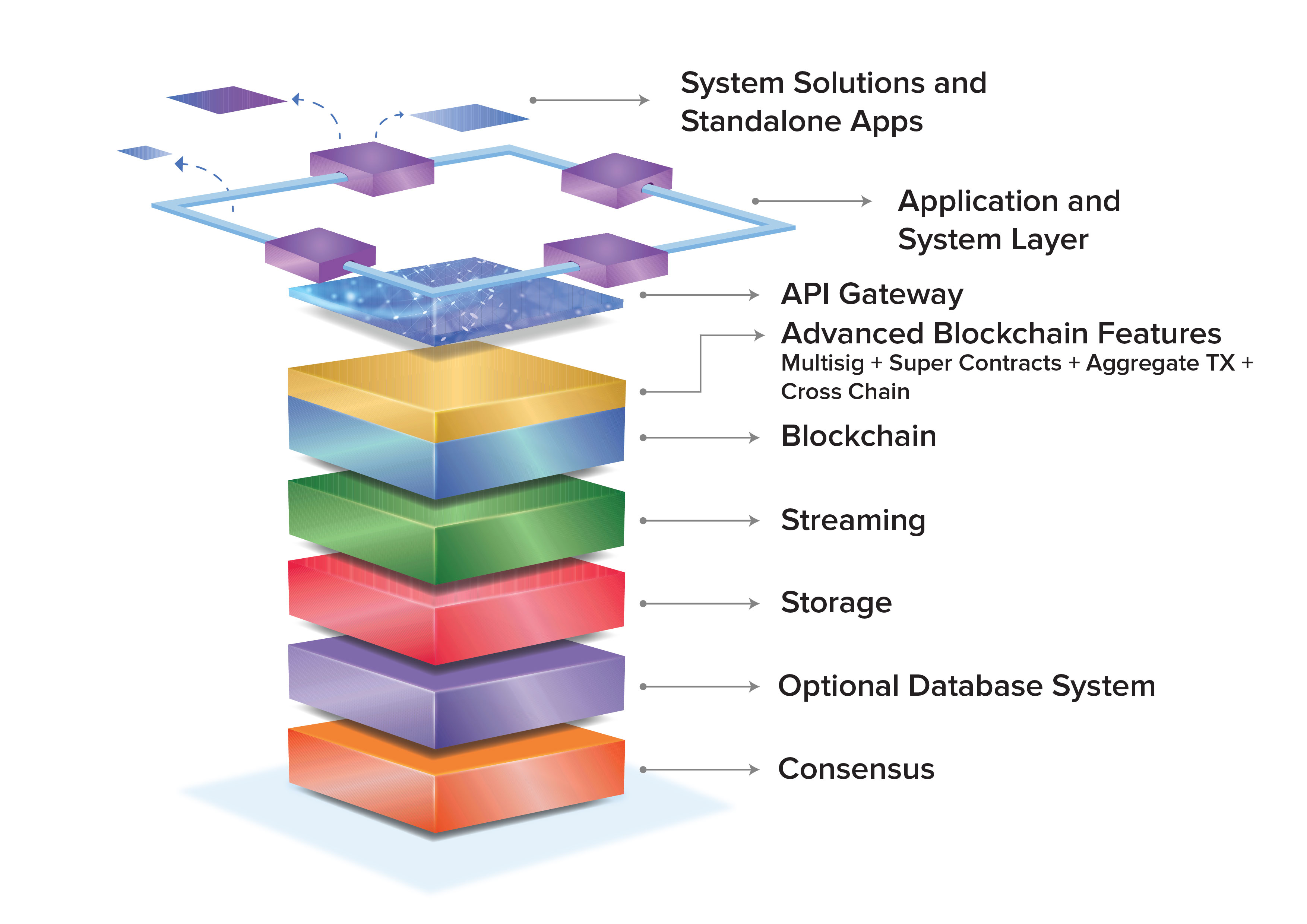 ProximaX Sirius' Architecture
Fundamentally, the distributed ledger technology or blockchain layer of ProximaX Sirius forms the heart of the platform. This blockchain layer serves as a bridge that connects the storage layer, streaming layer and database layer. Together, these layers are interlinked to the "centre" of the network, establishing a well-balanced ecosystem within the platform to carry out "identification via namespace, statistics/reporting via transactions, and incentivisations" that are fields in the "predefined smart contracts" as explained in the "High-level Technical Whitepaper".
As a state of the art technology, the muscles of the blockchain layer is found in the onboarding process, where it transmits messages to the nodes in the storage layer. As documented in the "Storage Contract Model – Traceability Requirements", the life cycle for filing a storage service begins with the Acceptor Node receiving the client's request. Nodes and verifiers are then selected for the requested service, with part-payment made during the service while all the failed nodes and validators will be changed for better upkeep and coherence. This decentralised file management system allows users to rent disk spaces safely at competitive prices.
The "Storage Tokenomics Research" explains ProximaX's file storage structure which is based on The Insertion Modeling Approach – an approach on model building and the interaction of agents and environments. In essence, modeling insertion refers to the insertion of agents into a hierarchy of environments to evolve progressively. A ripple effect is created whenever agents are "inserted" into the environment, causing a new environment to be born, allowing new agents to be "inserted" again. Further details about this shapeshifting capability is offered in the "Storage Macroeconomics Model" paper as it highlights the environmental and macro modeling variables used for different behaviours of each storage tokenomic scenario.
Akin to the storage layer, the streaming layer has different actors fitted into one node. It rides on Peerstream protocol by collaborating partner PeerStream, Inc. for real-time anonymous data streaming with very high levels of security. This security comprises four levels, at the hardware level, onion routing and two levels of state-of-the-art encryption. This provides anonymous interaction between users using blockchain as an identity storage or to stream any kind of content such as IoT, messaging, and video.
The database layer, only available for private/permissioned offering, consists of a technology stack that uses a document based database (MongoDB) backed by a technology called Tendermint as its blockchain enforcement mechanism. This layer is a database with blockchain properties that has simple transfer transaction contracts, its own asset management, and metadata storage. Like any blockchain, the database technology also runs in a decentralised manner and maintains the MongoDB as its ledger to store the chain of records identified by a hash.
The Benefits In essence, the integration of blockchain protocol with off-chain service layers in a distributed network with manageable but distinct layers, affords the ProximaX Sirius platform solution with both the advantages of a blockchain based network, and traditional centralised database solutions.
It leverages inherent blockchain features while solving the conundrum in blockchain ledger transactions of being slow and costly to scale, with limited real world utility, thus providing for flexibility, ease of adoption and integration, security and speed, and cost-efficiency – all packaged within one extensive framework.
The ProximaX Sirius Platform has every component needed to power entire system solutions or a standalone application, whilst substantially reducing the total cost of ownership. Users and developers are able to store and stream data of large sizes in the distributed service layers whilst transactions are conducted with speed on the blockchain to ensure security, transparency, immutability, irreversibility and traceability.