ProximaX partners Collabora Online for ProximaX Suite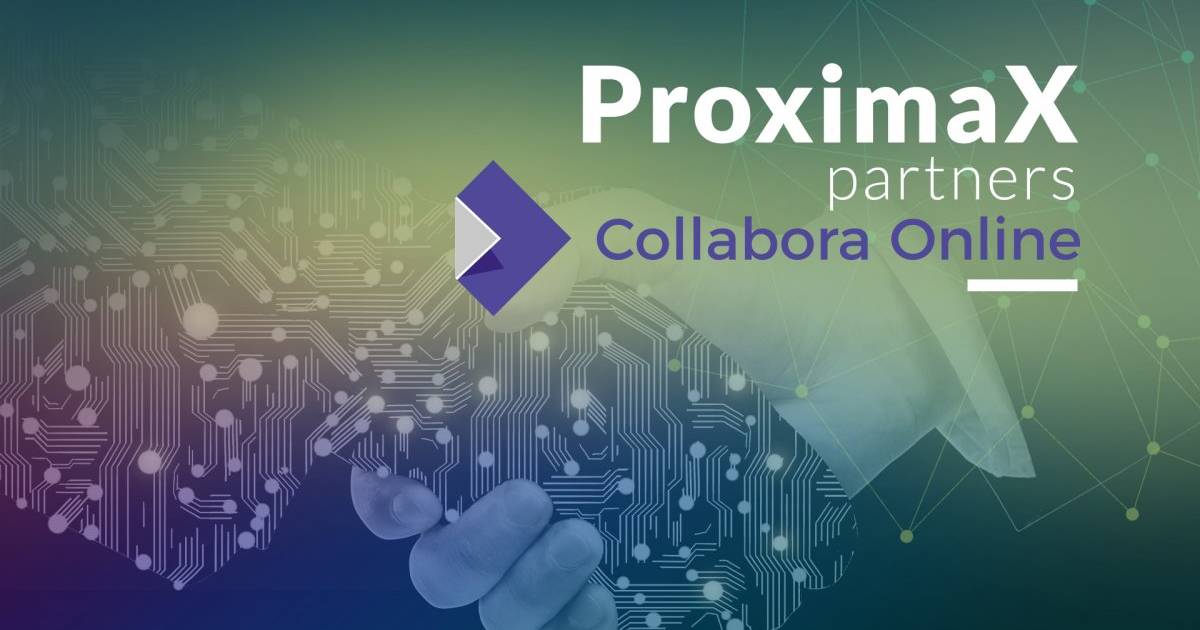 A collaboration of perfect scores and unequal advantage
ProximaX officially partners with Collabora Productivity Ltd. of the United Kingdom for use of its Collabora Online, which will become a critical software component for ProximaX's decentralised blockchain-powered end-to-end office suite – ProximaX Suite.
The collaboration represents a major milestone for ProximaX Apps where applications such as word processing, spreadsheets and presentations are now offered through the enterprise-ready and 100% open source office suite of Collabora Online at Suite.Proximax.io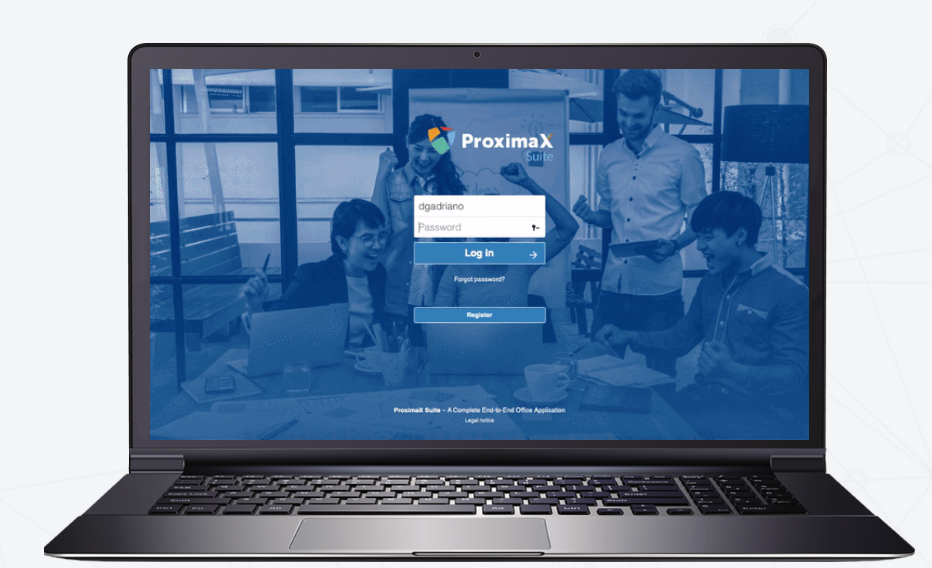 Under the terms of partnership between Collabora and ProximaX, adequate resources will be dedicated to marketing, support, and technology maintenance in order to ensure users enjoy optimum performance and best results. Information shall also be freely shared between the two parties, in anticipation for the need to make changes and upgrades for the application and its accompanying documentation, bug reports, case studies, usage patterns, and sales records.
Operating from a distributed, replicated and sharded configuration, ProximaX is superior in terms of availability, efficiency and privacy. The asymmetric encryption technology adopted by ProximaX Suite also complements the feature-rich Collabora Online as it secures information residing at ProximaX Suite from threats of data theft and fraud that typically occurs at centralised and cloud-hosted sites across the world. The combination of ProximaX's default built-up of being immutable, irreversible, sharded and encrypted and Collabora's robust architecture is a powerful assurance of security for all users. In addition, with features such as real-time co-editing and cross-platform compatibility this could just be the perfect score the market has been waiting for.
"Collabora is delighted to partner with ProximaX, we love to work with companies with un-precedented technology integration to serve our joint customers", said Michael Meeks, General Manager, Collabora Productivity. "I'm really looking forward to the step-change in usability and value that can be delivered by this integration, as well as getting feedback from ProximaX and their customers to drive further innovation in our product."
Collabora Online is an on-premise, Open Source component based on LibreOffice. Collabora Online builds on thirty-five years of developing document layout, rendering and editing software with excellent interoperability with support available in 55 countries and growing. With the collaboration now in place with ProximaX, the extension of this powerful infrastructure and dynamic coding, estimated at more than 8 million lines of codes, shall now be at the fingertips of all ProximaX Suite users. It is the kind of unequal advantage enjoyed naturally by all users of ProximaX Suite.
Register now at Suite.ProximaX.io to enjoy 5GB of free storage. Unlimited storage is also available and interested users can write to us at apps@ProximaX.io.
About Collabora Productivity, Ltd. Collabora Productivity is the driving force behind putting LibreOffice in the Cloud, providing a range of products and consulting to enterprise and government. Powered by the largest team of certified LibreOffice engineers in the world, it is a leading contributor to the LibreOffice codebase and community. Collabora Office for Desktop and Collabora Online provide a business-hardened office suite with long-term, multi-platform support. Collabora Productivity is a division of Collabora, the global software consultancy dedicated to providing benefits of Open Source to the commercial world, specialising in mobile, automotive and consumer electronics industries.
For more information, visit Collabora Productivity or follow @CollaboraOffice on Twitter
About ProximaX, Ltd. ProximaX is a blockchain-based infrastructure platform. It extends beyond traditional blockchain protocols by integrating off-chain, peer-to-peer storage, streaming, and database service layers that are often found in traditional software-as-a-service (SaaS) centralised architectures. Together, the blockchain protocol and the off-chain service layers form the ProximaX Sirius platform, the core platform solution in the ProximaX ecosystem.
By integrating blockchain with off-chain service layers in a distributed network with manageable but distinct layers, the ProximaX Sirius platform forms an Integrated and Distributed Ledger Technology (IaDLT) solution that provides both the advantages of a blockchain-based network, and traditional centralised database solutions. It leverages inherent blockchain features while solving the conundrum in blockchain ledger transactions providing for flexibility, ease of adoption and integration, security and speed, and cost-efficiency all packaged within one extensive framework.
Users and developers are able to store and stream data of large sizes in the distributed service layers whilst transactions are conducted with speed on the blockchain to ensure security, transparency, immutability, irreversibility, and traceability. This solution greatly expands the use cases of ProximaX, particularly for enterprise clients.
The ProximaX Sirius platform use cases include, but are not limited to, KYC processes, business continuity, video streaming, health, identity, IoT devices and robotics, big data applications, records and reporting systems, traceability, legal and notary services, land registry, trade finance, workforce collaboration, messaging, and supply chain management.
Website: https://proximax.io/