ProximaX Can Help Central Banks Easily Set Up a CBDC Ecosystem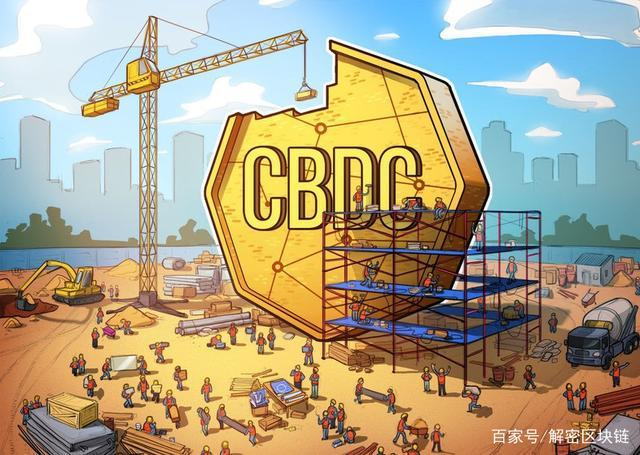 Central bank digital currencies (CBDC) have become a global phenomenon. According to a Bank of International Settlements survey, almost 80% of central bank respondents said they were in some way engaged in CBDC projects. Major central banks such as that of China, Canada, and France have taken a lead in the CBDC race — China being the frontrunner.
Considering the immense interest of central banks in developing a central bank digital currency, ProximaX has developed a CBDC solution that is cost-effective and can benefit established central banks from around the world to deploy their state-backed digital currencies.
What Does the ProximaX Solution Entail?
The infrastructure of the ProximaX platform follows a "hub and spoke" design that comprises multiple servers distributed in a network. Each of these servers can be leveraged to perform different functions. The "hub" is the blockchain network while "spoke" consists of the service layers such as distributed storage, streaming, database, and Supercontract.
The ProximaX platform allows central banks to develop cost-effective CBDC solutions and applications that may facilitate all types of transaction activities using the digital form of any local currency. Here are the benefits ProximaX offers to central banks deploying a CBDC on top their platform:
Counter Money Laundering and Terror Financing
Central banks are responsible to keep track of hundreds of thousands of transactions. They do so to comply with anti-money laundering and counter-terrorism financing laws. This comes as a huge challenge due to the inability and difficulty in tracking cash transactions.
With a CBDC deployed on the ProximaX Sirius platform, central banks can easily record and trace every transaction, irrespective of the amount. The platform would allow banks to provide every individual and entity with a digital identity that can be tagged to a national ID. And banks can easily keep a track of all transactions made under all IDs. The digital identities will also considerably reduce the cost of performing KYC checks on each person.
CEO of ProximaX, Lon Wong explained, "The platform would allow banks to use software modules integrated to the ProximaX infrastructure. This could be machine learning and artificial intelligence to detect anomalies that are indicative of money laundering or any other form of illegal transactions."
Altogether, it will reduce the cost of KYC, AML, and CTF compliance for central banks.
Interoperate with All Systems
One of the most important features of a currency is that it should be accepted everywhere within a national boundary, irrespective of what system we consider. It should also allow integrations of outside systems to it. However, when speaking of a CBDC, many banks are skeptical about its interoperability.
The ProximaX platform is a framework and protocol that allows integration with any system. Central banks and other participating financial institutions will be able to integrate any category of system ranging from money laundering detection to wholesale banking and from money disbursement to inter-bank and cross border payments.
While the system will bring high levels of interoperability, each financial institution's transactions will still be private to them. An exception to the case is where the central bank may gain access to it, issue CBDC, or facilitate cross-border transactions on the individual ledgers of the financial institutions.
Bank the Unbanked
According to a World Bank report, more than 1.7 billion adults all over the world are unbanked, most of whom belong to developing countries. Many more others remain underbanked to this day. The issuance of a CBDC utilizing ProximaX's solution would allow third parties to use the platform's application programming interface (APIs) and software development kits (SDKs) to develop innovative finance applications. These applications may bring banking services to the underbanked or unbanked population of the world.
The Way Forward
Without a doubt, CBDCs are the solution to some of the major problems in the financial world. The cost-effective solutions of ProximaX are aligned to suit the best interest of central banks. It is also an effective solution for central banks from developing countries looking to provide better banking solutions to its population.