Dragonfly Fintech named Finalist of G20 TechSprint CBDC challenge by BIS Innovation Hub and Bank Indonesia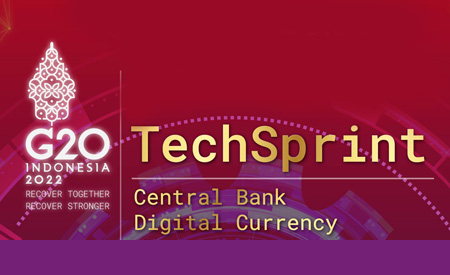 BIS Innovation Hub and Bank Indonesia have officially announced the finalists for this year's G20 TechSprint CBDC challenge and we are delighted that Dragonfly Fintech, an innovative fintech solution provider utilizing ProximaX's blockchain protocol, has been shortlisted as one of the finalists.
The full press release is as follows:
BIS Innovation Hub and Bank Indonesia announce finalists of G20 TechSprint CBDC challenge
Twenty-one teams have been shortlisted, out of almost 100 teams worldwide.
Competition attracted proposals from a diverse range of competing organisations and teams.
Winners to be announced in October ahead of G20 Summit.
The Bank for International Settlements (BIS) and Bank Indonesia, under the Indonesian G20 Presidency, today announced the shortlisted finalists for the G20 TechSprint challenge on central bank digital currencies (CBDCs).
The 2022 competition was launched in April. The BIS Innovation Hub and Bank Indonesia published three operational challenges and invited a wide range of stakeholders, including innovators, entrepreneurs, developers, data scientists and telecommunications experts worldwide to develop innovative technological solutions to them. The problem statements prompted participants to develop solutions to build effective and robust means to issue, distribute and transfer CBDCs; to enable financial inclusion; and to improve interoperability and better connect payment systems.
As part of the Indonesia Digital Economy and Finance Festival ahead of the meeting of G20 Finance Ministers and Central Bank Governors, the shortlisted teams demonstrated their solutions to Bank Indonesia, the BIS and experts invited from central banks around the world. They also participated in a CBDC Masterclass to glean practical insights into some of the CBDC experiments under way at the BIS Innovation Hub.
The shortlisted teams now have until the end of August to complete their prototypes, which will then be judged by an independent expert panel convened by Bank Indonesia. Winners for each of the three categories will be announced in October ahead of the G20 Summit.
The 21 finalists were selected from around 100 participating teams from more than 15 countries and jurisdictions. The shortlisted teams range from large global corporations to more specialised fintechs.
"CBDCs have been attracting strong interest from central banks around the world. The proposals from the finalists offer unique and innovative technology solutions that could allow CBDCs to be widely adopted. This highlights the G20 TechSprint's role in bringing together innovators and the central banking and regulatory community. We look forward to seeing the fully developed solutions," said Ross Leckow, Acting Head of the BIS Innovation Hub.
"While the need to explore CBDC is inevitably high for central banks, design choices are still unresolved. In practice, we need to understand how policy goals, practical issues and technology intersect. The best way for central banks to prepare for this future of payments is to explore, experiment, conduct proofs of concept, pilot and develop CBDCs. With this in mind, the G20 TechSprint Initiative is a great opportunity for bright and ambitious young individuals as well as mature and well-established firms to show off their best potential and bring the most innovative and applicable solutions in CBDCs," said Juda Agung, Bank Indonesia Deputy Governor.
For more details about TechSprint, see www.g20techsprint.id.
Shortlisted teams
Problem statement 1: Building effective and robust means to issue, distribute and transfer CBDCs
BitMint
Dragonfly Fintech Pte. Ltd.
FIS
Mastercard Asia Pacific Pte Ltd
R3
Ripple
Roxe CBDC
S.e.A. (Stellar, eCurrency and ANZ)
Problem statement 2: Solutions to enable financial inclusion
Bitt-IDEMIA
Crunchfish AB
DANA Indonesia — DANA XCOOL Team
Umoja Labs
Extolabs LLC
Fluency
Giesecke+Devrient (G+D) Filia
Rumsan — Blockchain Foundation Nepal
Problem statement 3: Improving connectivity and interoperability
Andhiko Soetono — CBDC NewIdea
Business Reporting Advisory Group
FreeFlow Finance
Partior
Satellite Moving Devices Group B.V. — paywith.glass