DRAGONFLY FINTECH WINS G20 TECHSPRINT 2022 GLOBAL CBDC CHALLENGE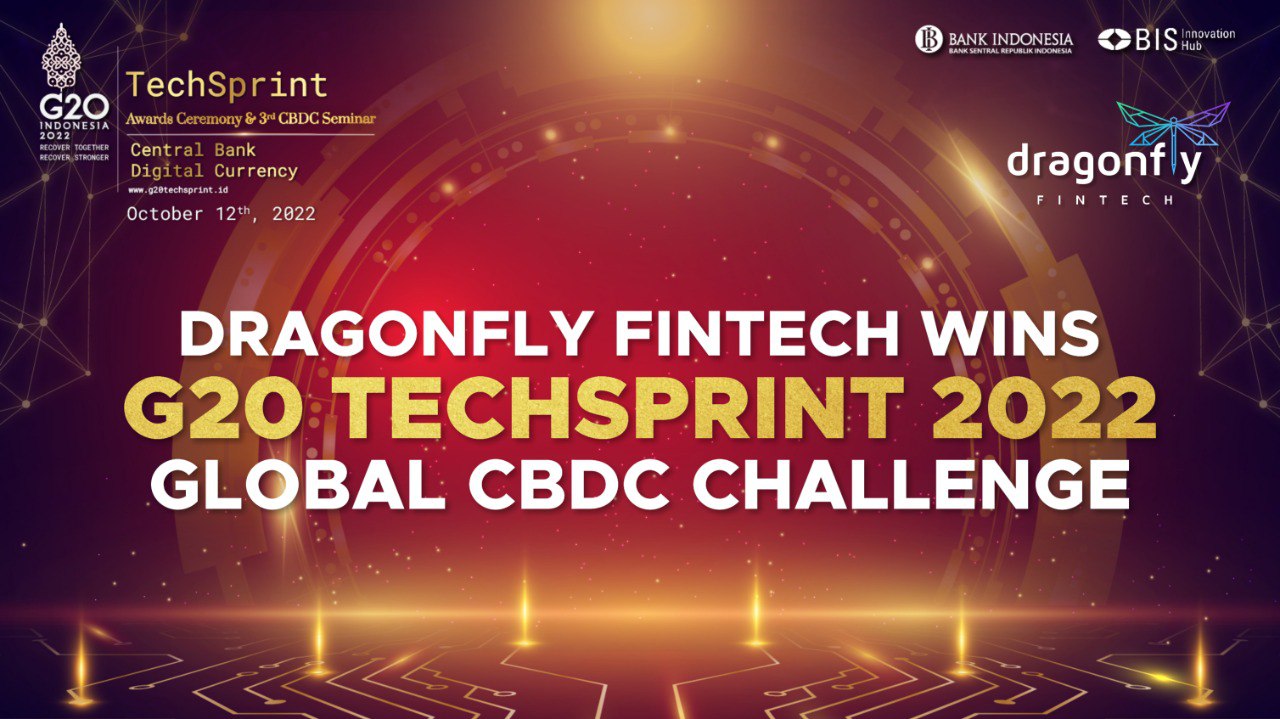 JAKARTA, INDONESIA / 12 October 2022 – We are delighted to announce that Dragonfly Fintech Pte. Ltd. has won the much coveted G20 TechSprint 2022 challenge.

Organized by BIS Innovation Hub (Bank for International Settlements) and Bank Indonesia under the Indonesian G20 Presidency, this third edition of the TechSprint aims to catalyze the development of CBDCs. Technologists and innovators from all over the world presented solutions for the design and implementation of retail and wholesale CBDC.

In this showcase of best-in-class solutions, each participating team had to show prototypes and was asked to address one of three high-priority problem statements:
Building effective and robust means to issue, distribute, and transfer CBDCs
Enabling Financial Inclusion
Improving interoperability

Team Dragonfly from Singapore, led by CEO and founder Lon Wong, won the much coveted "Building effective and robust means to issue, distribute and transfer CBDCs" category with their production-ready prototype "End-to-End CBDC Solution." The Dragonfly solution features a holistic and cost-effective proprietary blockchain ledger with unique built-in features and includes a mobile wallet and digital identity platform.

In his acceptance speech, Lon stressed that the basic tenets of an effective CBDC solution must include the ability to be:
implemented as a self-contained initiative
connected to existing financial systems already in place
highly flexible, scalable, and compatible
cost effective in implementation, maintenance, and operation; taking into account the lowest attainable cost of ownership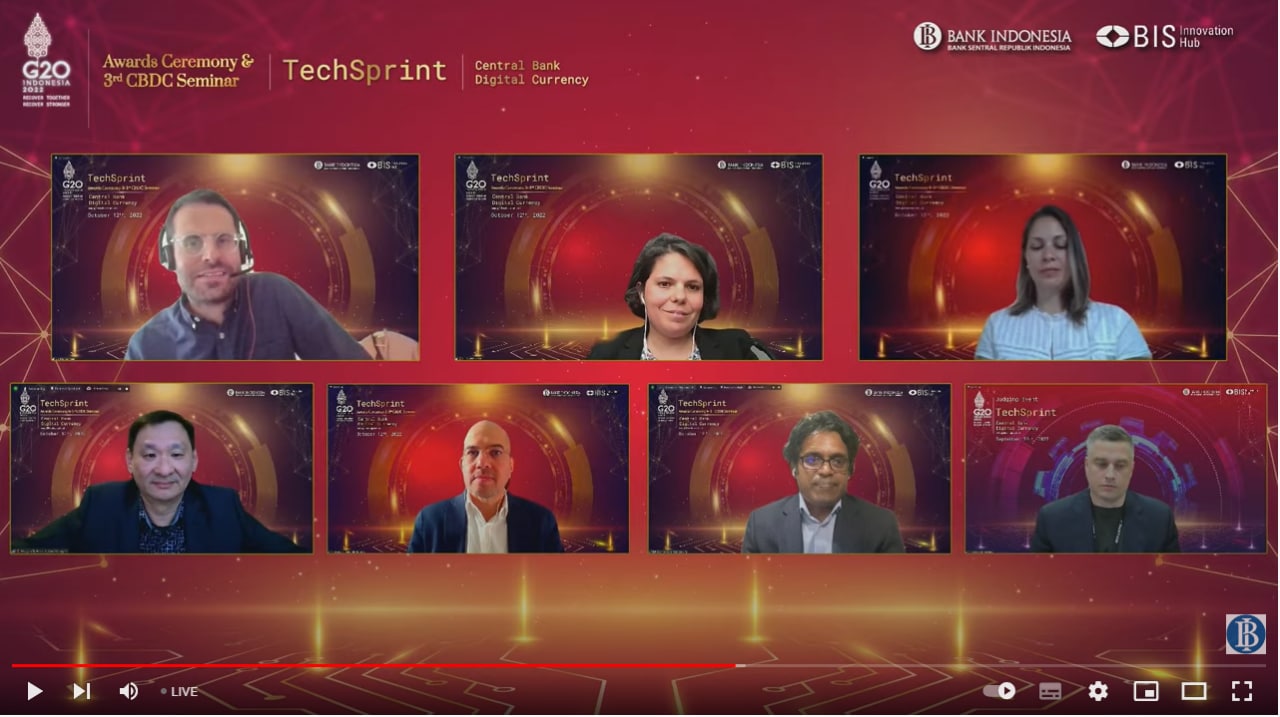 The technology for the solution should be distributed and decentralized so that there is no single point of failure. Moreover, the system design should also include the use of other devices such as NFC cards to transact instead of just using smart devices only. System components should be kept to a minimum, simple, and inexpensive, preferably in a cloud environment.

Payment service providers and financial institutions should be given some flexibility in the technology without requiring implementation of expensive CBDC edge servers in their premises. In a geographically expansive country like Indonesia, the design should be a cluster of networked clusters for high throughputs and reliability, similar to how the internet is designed.
User experience and transactions should be seamless, regardless of the location, and a payment settlement rail should be a core component of the CBDC system where counterparty risk is almost non-existent via an augmented escrow function performed by a neutral and independent party.

It is clear from Lon's speech that Team Dragonfly are fully cognizant of the intricate needs of a winning solution that can be both an effective and robust means to issue, distribute, and transfer CBDCs.

The official press release of the G20 TechSprint Challenge can be found here and the award ceremony here.