BTM Blockchain (Technology) Signs System Integrator Agreement with ProximaX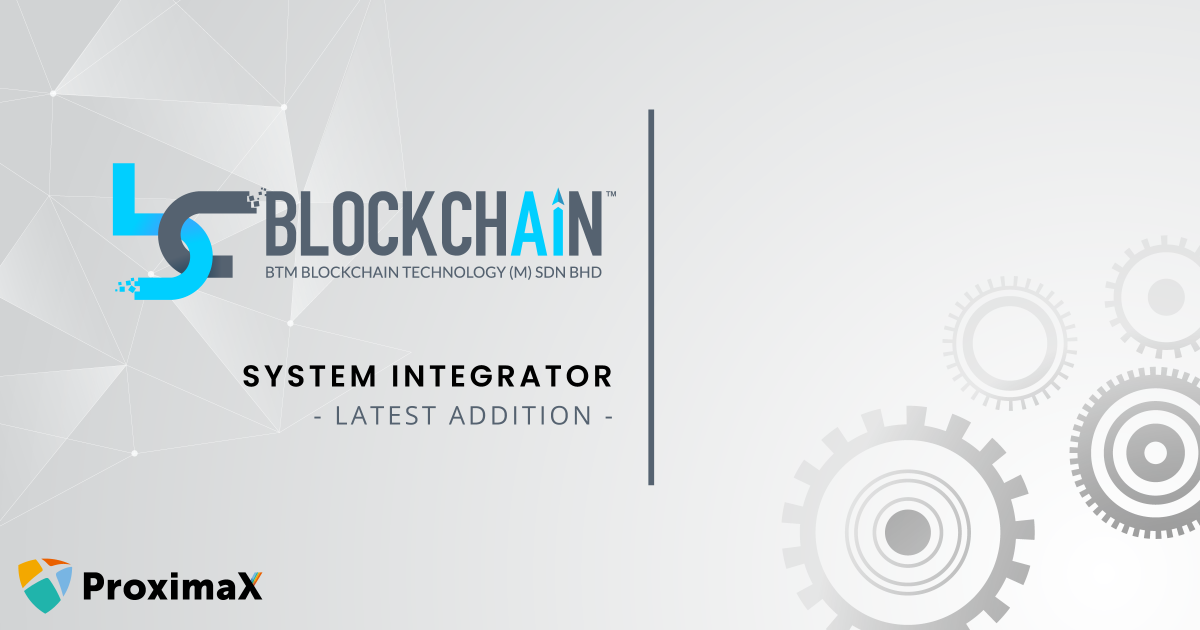 CYBERJAYA, MALAYSIA – BTM Blockchain (Technology) Sdn Bhd ("BTM") has signed a system integrator agreement with ProximaX.
Founded in 2017, BTM is a pioneering Malaysian blockchain company dedicated to serving the market by building cutting-edge solutions which leverage on blockchain, Internet of Things (IoT), and artificial intelligence technologies. With the ProximaX Sirius development platform now in the picture, BTM adds another powerful technology option to its line-up of offerings.
"I believe this collaborative framework is an important one, not just for us at ProximaX but also BTM, as we ramp up adoption of high-tech solutions across industries in Malaysia. BTM itself is a strong tech contender in the market, having demonstrated its ability by developing native apps of its own." said Lon Wong, founder and CEO of ProximaX.
According to Junichi Kato, CEO of BTM, "There may be many technology providers out there, however, ProximaX Sirius is truly a superior, one-of-a-kind distributed technology platform that enables the development of a wide range of applications and solutions. In addition, ProximaX's aggressive roadmap, well-rounded team, and experienced leadership are important factors which I believe will help us deliver solutions to our clients."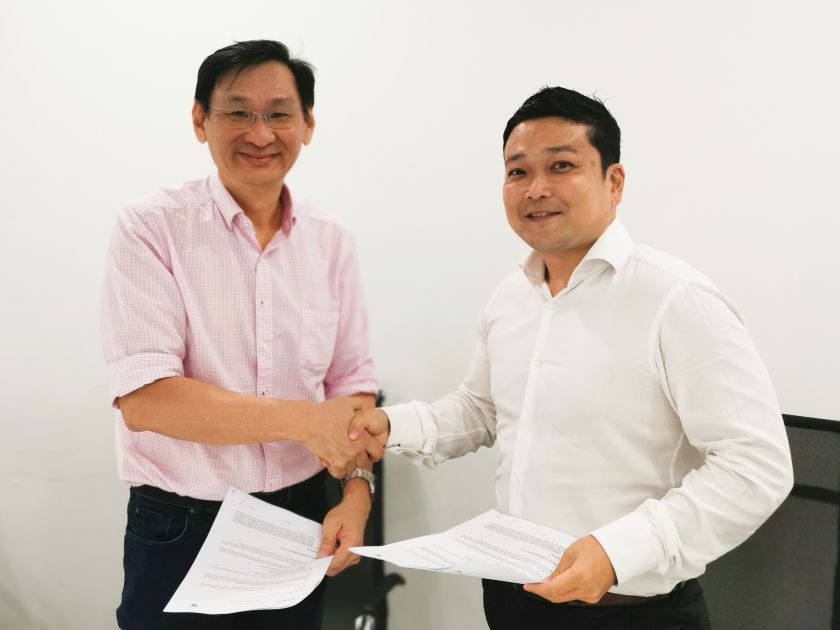 As part of its commitment to educate and keep corporations and the public abreast with the latest development in technology, BTM holds regular talks for enterprises and the public at incubation centers in the country.
BTM has also embarked on developing proprietary applications such as a tokenized platform for KPop enthusiasts called Brave, a geographical-based skill sourcing solution called BeepNow, a white label BTM Wallet designed for enterprise adoption and a cryptocurrency exchange called Baltexs.
About BTM Blockchain (Technology) Sdn Bhd
BTM Blockchain Technology (M) Sdn Bhd is dedicated to being Malaysia's leading blockchain services provider. As a technology service provider, it promotes the use of technology such as blockchain, Internet of Things (IoT) and artificial intelligence to build interworking communities in Malaysia.
For more information: email letschat@blockchaintmhub.io | Website https://blockchaintmhub.io/launchpad
About ProximaX
ProximaX is a next-generation Integrated and Distributed Ledger Technology ("IaDLT") infrastructure development platform powered by blockchain technology. Known as ProximaX Sirius, this platform is comprised of off-chain, peer-to-peer storage, streaming, database, Supercontracts, and blockchain layers in an all-in-one, easy-to-use development platform. Users of this platform may elect to use the various layers of the ProximaX Sirius development platform in a private, public, or hybrid environment.
The immense flexibility and breadth of use cases of the ProximaX Sirius development platform include, but are not limited to, KYC and identity, video streaming and chat, IoT and robotics, big data and AI, records and reporting, business continuity, legal and notary services, medical records, land registry, trade finance, and supply chain management.
Media Contact: Sue Ng | sue.ng@proximax.io Website: www.ProximaX.io