Learnitude Technologies and ProximaX to jointly develop Covid-19 app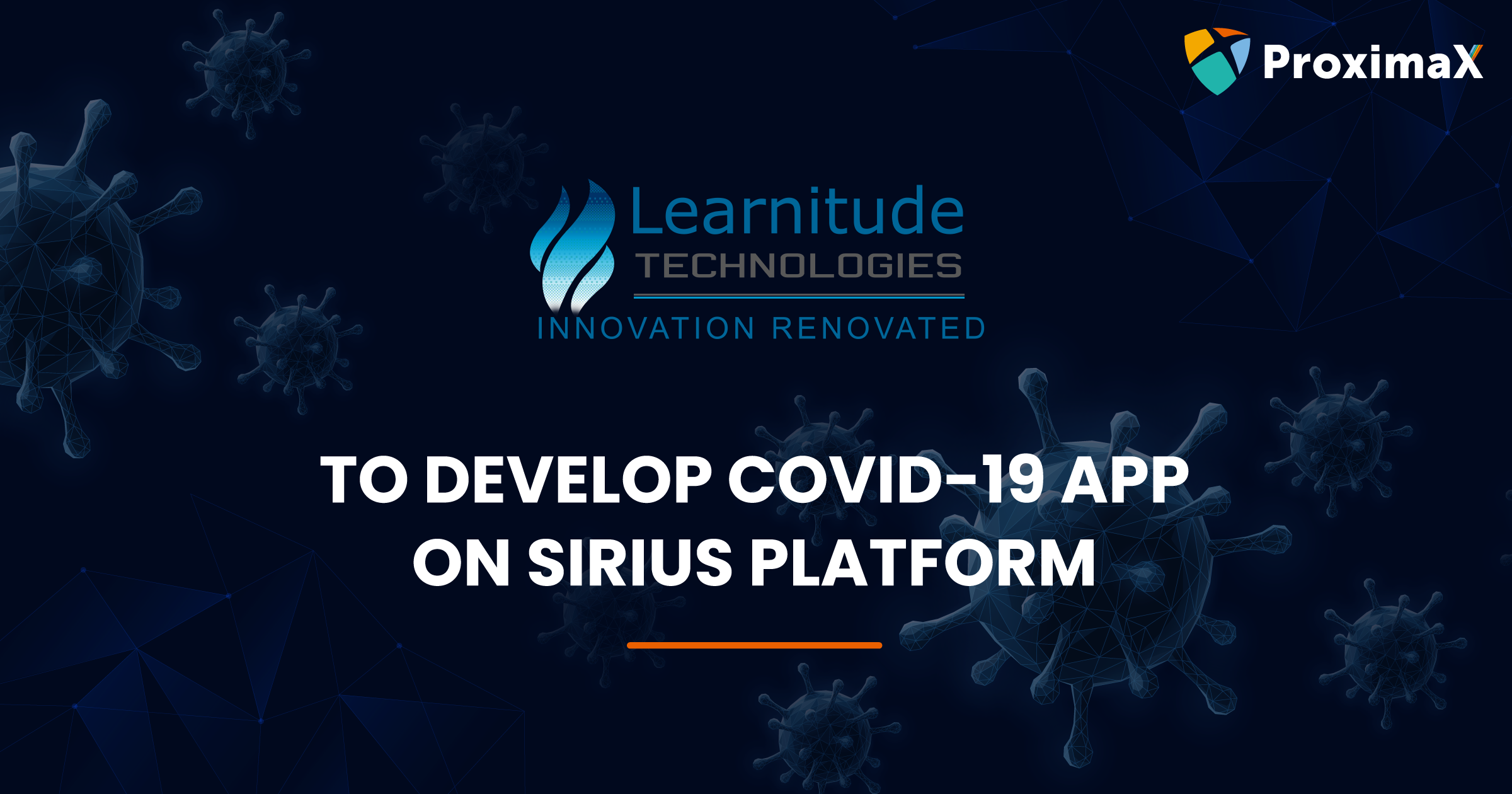 KUALA LUMPUR / SINGAPORE – 2 APRIL 2020 – Learnitude Technologies, a leading software development company in Malaysia, and ProximaX are jointly developing a Coronavirus (COVID-19) tracing application solution as a voluntary contribution. This cutting-edge app will be a decentralized solution powered by the ProximaX infrastructure and development platform.
In view of the seriousness of the Coronavirus (COVID-19) pandemic, Learnitude Technologies and ProximaX decided to develop the application for use by governments to implement crucial activities such as identifying cases and dispensing medication to patients afflicted with the virus.
Learnitude Technologies, a ProximaX systems integrator has been developing efficient software applications in the healthcare domain. In addition, Learnitude has also developed preventive healthcare solutions aimed at assisting people to implement preventive healthcare measures.
According to the World Health Organization ("WHO") Situation Report 72 dated 1st April 2020, there were 823 626 confirmed reported cases worldwide with 40 598 deaths. It is estimated that the virus has spread to at least 197 countries.
Governments have been scrambling to contain the spread of this contagious virus and at the same time provide medical assistance to infected people. Many countries have implemented movement control and social distancing measures and some have gone so far as to have complete nationwide lockdowns to contain the spread. In Malaysia, a total of 142 new cases were reported bringing the total cases to 2,908 as of 1st April 2020. The death toll currently stands at 45, more than double from just a week ago.
The crippling effects of COVID-19 in Malaysia has spurred Learnitude Technologies and ProximaX to jointly collaborate to develop an effective and cost-efficient tool utilizing cutting-edge decentralized technology to assist the Malaysian government stem the spread of this deadly virus. Given the urgency of the situation, both companies are working at breakneck speed to complete the solution. It is also hoped that this solution can be used globally.
About Learnitude Technologies
Headquartered in India, the "Innovation Renovated" company also has a presence in Singapore and Malaysia. The company is made up of a group of technical experts, consultants, and front-facing business development professionals that are well assimilated into the industry with niche and impressive verticals as part of its client-base. Learnitude aims to build efficient business solutions and marketable products while often seeking collaboration opportunities as a platform for business expansion. For more information, go to https://learntechx.com or email info@learntechx.com.
About ProximaX
ProximaX is a blockchain-based infrastructure and development platform project that combines blockchain technology with distributed service layers. It integrates blockchain with distributed and decentralized storage, streaming, database, and Supercontract (enhanced smart contract) service layers to create an all-in-one, easy-to-use platform. ProximaX is built for scalability and can include more services in the future without compromising on performance. It is a unique enterprise-grade platform developed on proven technologies and is available in a private, public, and hybrid network configuration.
ProximaX's extensive utility and flexibility can be used for a wide range of use cases that include, but are not limited to, digital identity, KYC, video streaming and chat, IoT and robotics, big data and AI, records and reporting, business continuity, legal and notary services, medical records, land registry, capital markets, e-payments and core banking, and supply chain management.
Media Contact: Sue Ng, sue.ng@proximax.ltd | Website: https://www.proximax.ltd