ProximaX Partners Quillhash Technologies as System Integrator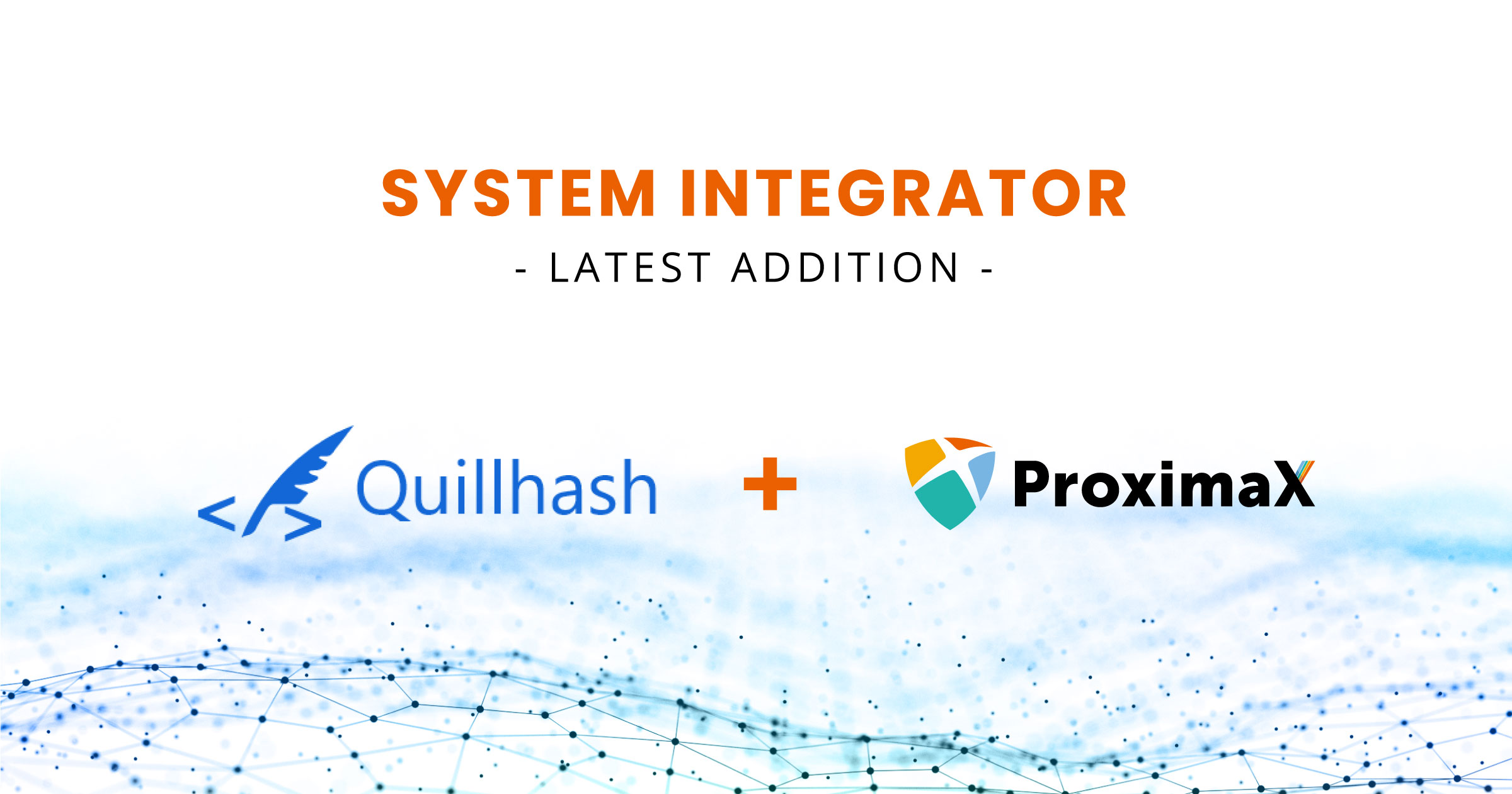 INDIA/SINGAPORE – ProximaX has entered into a partnership with Quillhash Technologies Pvt. Ltd. ("Quillhash") and appoints the latter as a System Integrator.
A multi-pronged blockchain expert, Quillhash is a decentralised technology solutions company spearheading the promotion and development of blockchain business solutions for its clients, with offices in India, Singapore, and the United Kingdom. Having established itself as a comprehensive tech company backed by an in-house team of skilled developers and engineers, Quillhash extends an end-to-end service that leads the conversation from consulting to the final deployment of blockchain solutions.
Lon Wong, Founder and CEO of ProximaX found the partnership an easy one to ink:
"Quillhash has demonstrated its ability to create commercially viable blockchain solutions and take them out to market. Their ability is exemplified by their stable of clients who have gone live with their solutions."
As a proponent of blockchain with more than 60 business solutions built and counting, Quillhash's deep-rooted experience in the technology space is supplemented with their vertical specialities in the supply chain, retail, IP rights, healthcare, telecommunication, finance, and the creative sector of art and music ownership.
Preetam Rao, CEO and Founder of Quillhash, anticipates a symbiotic relationship between the two companies:
"The ProximaX Sirius development platform is uniquely positioned because of its fully integrated distributed and decentralized service layers: storage, streaming, database, Supercontracts, and blockchain. Its holistic offering means that it has every component needed for us to build any type of solution for our end-customers."
At press time, Quillhash has already modelled several native blockchain apps that are far distinct from the usual offerings of the marketplace. These include a dNFT (Distributed non-Fungible Token) that distributes ownership of assets to stakeholders according to the accurate ownership ratio; a token sale platform called Tokenic; an advance smart contracts app called QuillAudits to preserve the integrity and security of the blockchain by auditing and verifying smart contract and security protocols; and QuillTrace, a transparent procurement platform dedicated to the supply chain industry.

About ProximaX
ProximaX is a next-generation Integrated and Distributed Ledger Technology ("IaDLT") infrastructure development platform powered by blockchain technology. Known as ProximaX Sirius, this platform is comprised of off-chain, peer-to-peer storage, streaming, database, Supercontracts, and blockchain layers in an all-in-one, easy-to-use development platform. Users of this platform may elect to use the various layers of the ProximaX Sirius development platform in a private, public, or hybrid environment.
The immense flexibility and breadth of use cases of the ProximaX Sirius development platform include, but are not limited to, KYC and identity, video streaming and chat, IoT and robotics, big data and AI, records and reporting, business continuity, legal and notary services, medical records, land registry, trade finance, and supply chain management.
Media Contact: Sue Ng: sue.ng@proximax.io | Website: www.proximax.io
About Quillhash Technologies Pvt. Ltd.
Quillhash Technologies is a blockchain enterprise production studio that explores and builds products and services on blockchain to improve client's current services and concepts by engaging with technology and others critical components to meet a client's objective. Always taking an ecosystem approach in studying a tech project, Quillhash is unrelenting when it comes to building consumer-centric products and enterprise solutions using blockchain technologies. It also stays on the cutting edge of blockchain technological development that includes smart contract audits and token sale platforms as a value-added service to their ambitious clients.

Media Contact: hello@quillhash.com | Website: www.quillhash.com