ProximaX Appoints Xenber as Systems Integrator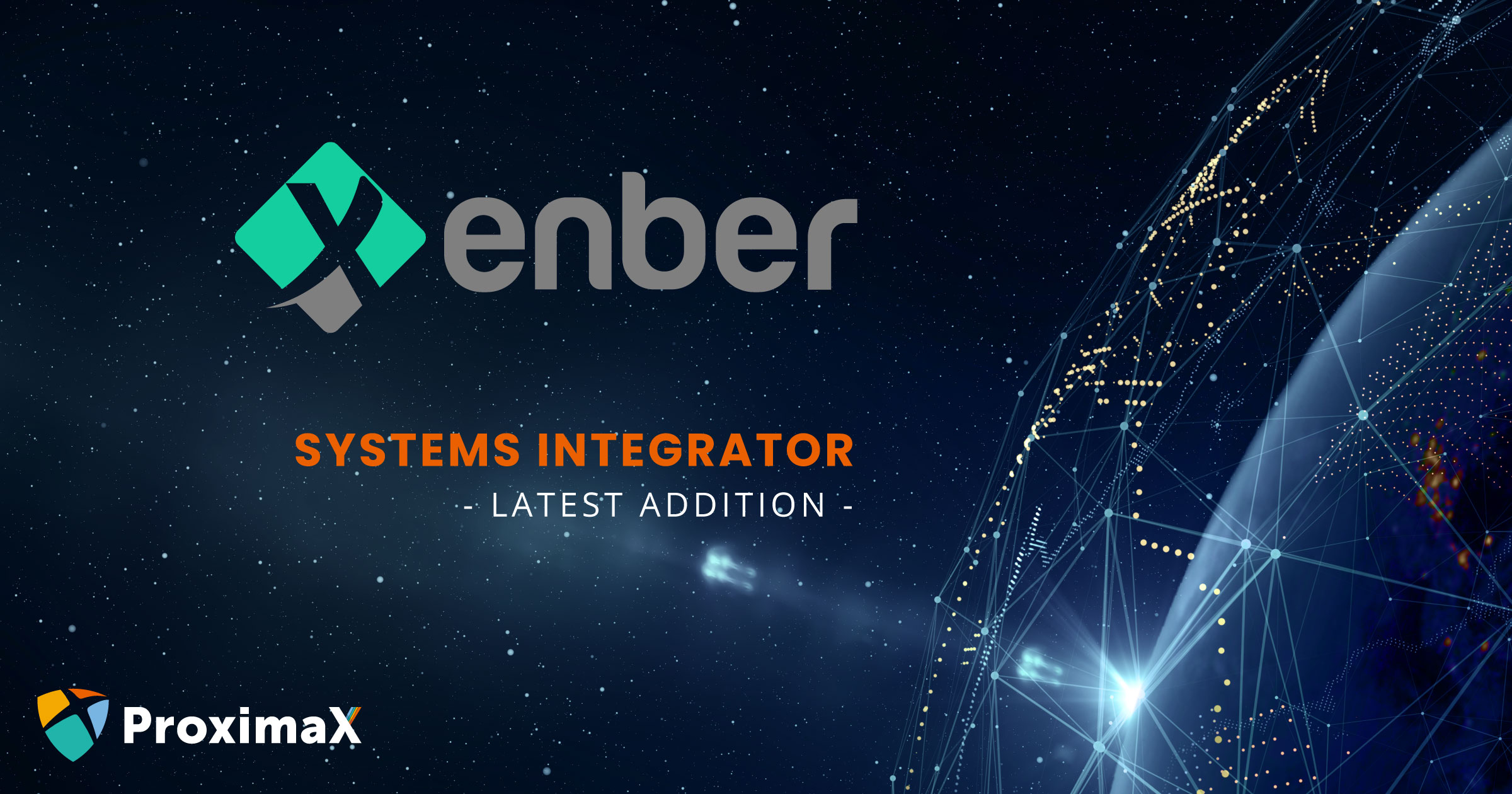 INDIA/MALAYSIA – ProximaX has appointed mobile and web applications expert Xenber as part of its growing list of Systems Integrator. The app development company with offices in India and Malaysia commences the partnership to embark on an active initiative to bring blockchain-powered solutions to its end customers.
Xenber has been established for around a decade and is backed by more than 40 IT professionals. The company has an impressive line-up of customers from a variety of industries, and has developed a range of software solutions that include:

Gooi Chin Hooi, Director of Xenber, explained that at the heart of his company is a tried and tested spirit of building apps using the latest emerging technologies:
"The combination of our technical foundation and ProximaX's technology will enable us to build next generation applications. A key advantage that we have with using the ProximaX Sirius platform is the ability to extend the benefits of blockchain technology to include a more secure and efficient way of managing large volumes of data for businesses, governments, and end-users."
As well as the ability to build blockchain solutions, Xenber also specializes in artificial intelligence, big data analysis, digital marketing, project management, UI/UX development, and cloud hosting. Its developers are proficient in C#, C++, Java, Angular JS, Python, and Node JS.
About ProximaX
ProximaX is a next-generation Integrated and Distributed Ledger Technology ("IaDLT") infrastructure development platform powered by blockchain technology. Known as ProximaX Sirius, this platform is comprised of off-chain, peer-to-peer storage, streaming, database, Supercontracts, and blockchain layers in an all-in-one, easy-to-use development platform. Users of this platform may elect to use the various layers of the ProximaX Sirius development platform in a private, public, or hybrid environment.
The immense flexibility and breadth of use cases of the ProximaX Sirius development platform include, but are not limited to, KYC and identity, video streaming and chat, IoT and robotics, big data and AI, records and reporting, business continuity, legal and notary services, medical records, land registry, trade finance, and supply chain management.
Media Contact: Sue Ng, sue.ng@proximax.io | Website: www.ProximaX.ltd
About Xenber
Xenber is a software development and technology engineering company. Its expertise in solution construction is complemented by its agility in IT consultancy that fit with clients' diverse needs in a system. It has completed projects for clients in the government sector, insurance, banking, telecommunication, energy & utilities, healthcare, education and more. Xenber operates from an office in Jaipur, India, and another in Kuala Lumpur, Malaysia.

Media Contact: hello@xenber.com | Website: xenber.com