Oost & Voort Inc signs up as ProximaX Systems Integrator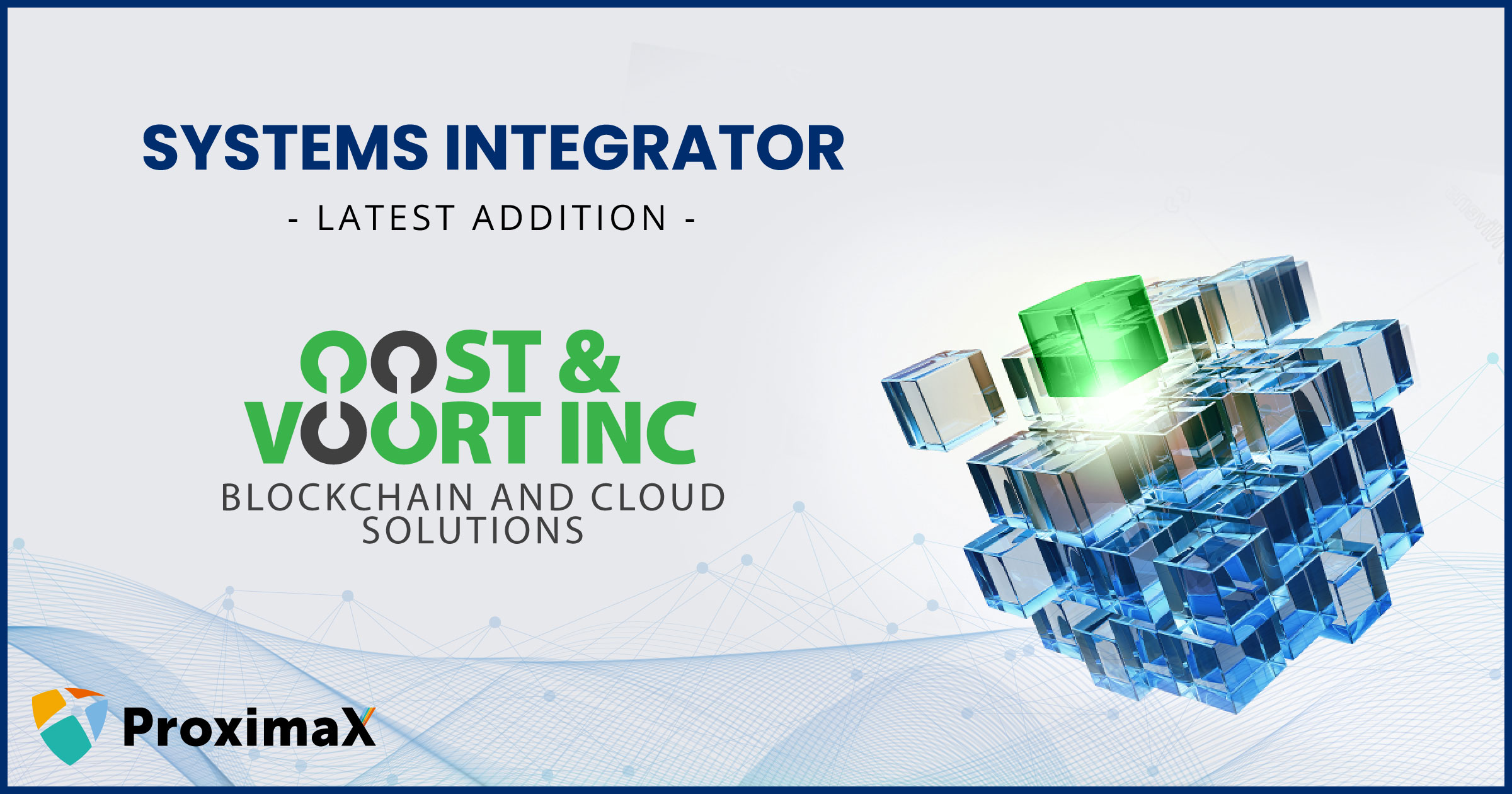 Oost & Voort Inc ("Oost & Voort"), a software development and technology advisory company, has joined ProximaX as a systems integrator.
Oost & Voort is a strong advocate of blockchain-based solutions and actively participates in community programmes and events to encourage and facilitate the use of blockchain technology across industry sectors.

The Oost & Voort team, headed by seasoned entrepreneurs Caspar Oostendorp and Jim Vandevoort, has built a variety of blockchain and cloud-based solutions, including a bookkeeping tool, a vacation rental platform, an education platform, and a mobile app for the hospitality sector. The team's expertise in Ethereum and several other networks will now extend to building enterprise-grade solutions on the ProximaX Sirius infrastructure and development platform.
About ProximaX
ProximaX is a next-generation Integrated and Distributed Ledger Technology ("IaDLT") infrastructure and development platform. Known as ProximaX Sirius, it integrates blockchain with distributed and decentralized storage, streaming, database, and smart contracts (Supercontracts) service layers to create an all-in-one, easy-to-use platform. The platform is available as a private, public, and hybrid network configuration.

ProximaX Sirius' extensive utility and flexibility can be used for a breadth of use cases that include, but are not limited to, KYC and identity, video streaming and chat, IoT and robotics, big data and AI, records and reporting, business continuity, legal and notary services, medical records, land registry, capital markets, e-payments and core banking, and supply chain management.
Media Contact: Sue Ng, sue.ng@proximax.io | Website: www.ProximaX.ltd
About Oost & Voort Inc
Oost & Voort Inc, founded in 2016, specializes in the digital transformation of businesses using cutting-edge blockchain and cloud solutions. Based in the Philippines, Oost & Voort serves customers across Southeast Asia and Europe. Its services include architecture, development, and maintenance of distributed and decentralized software.

Media Contact: info@oostvoort.com | Website: https://oostvoort.com