National Defence University of Malaysia Develops Minimum Viable Product for Military Supply Chain Management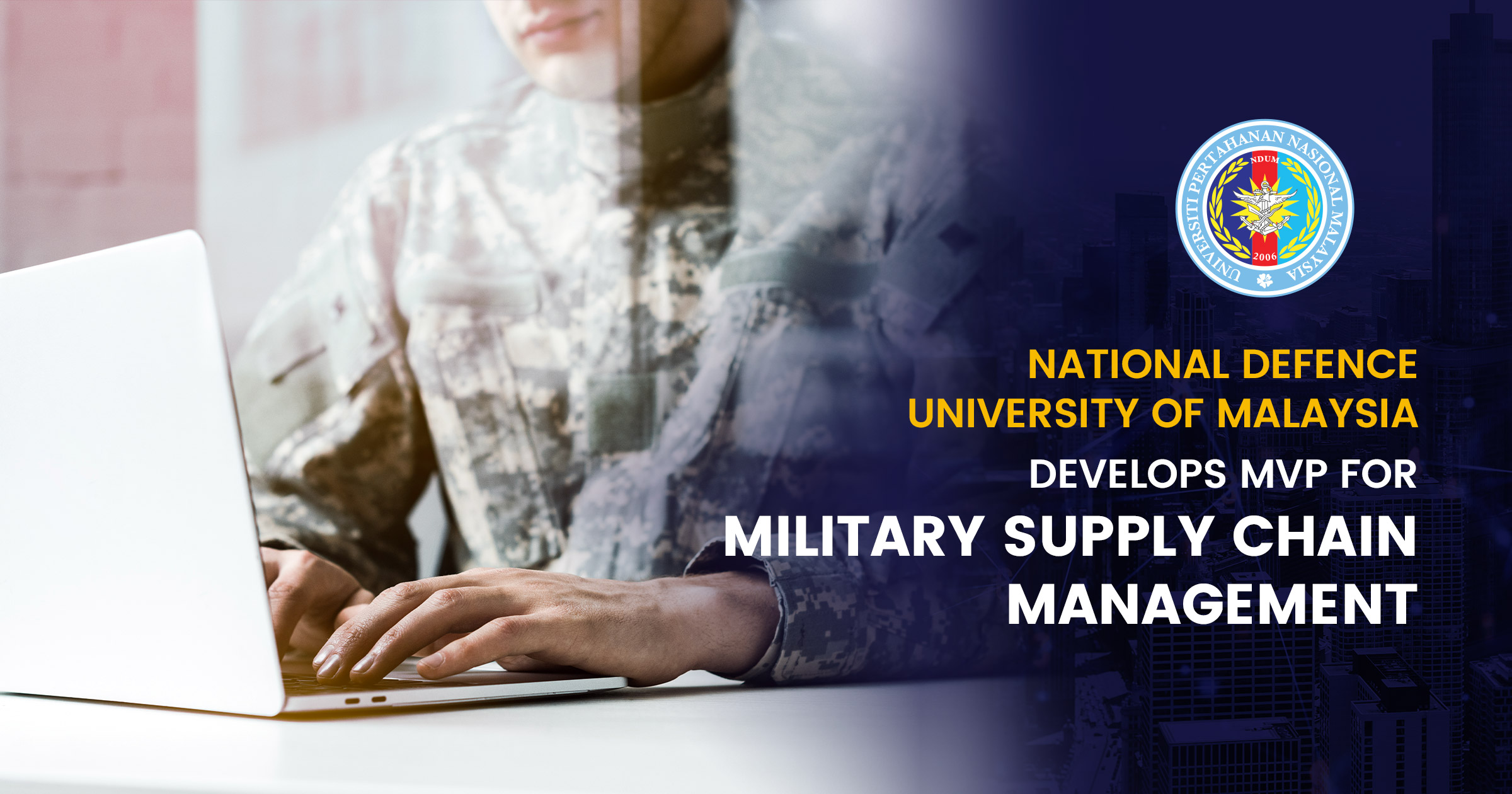 On July 24th, 2020, ProximaX signed an MOU with the National Defence University of Malaysia to transfer knowledge, develop, and study blockchain integration in military supply chain management (MSCM).
Blockchain technology has long been advocated to ameliorate the highly fragmented supply chain management sector. Supply chain management involves the complex handling of a broad range of activities required to plan, control, and execute the production of a product from start to finish.
The use of blockchain can help synchronize and integrate the globally dispersed supply chain more effectively by strengthening its reliability and integrity, and greatly improving traceability. Additionally, blockchain can provide for faster and more efficient transaction processing by eliminating intermediaries and allowing for transparent, accurate, and secure transactions.
In a presentation to the Malaysian Ministry of Defence this year, the National Defence University of Malaysia presented the idea of incorporating blockchain in MSCM. The university aims to reap the benefits of a synchronized decentralized network for better traceability and monitoring in MSCM.
The university, represented by its Cyber Security Centre, had developed an MVP (Minimum Viable Product) that used ProximaX's Sirius Chain to demonstrate the applicability of blockchain to MSCM. The MVP showed that the use of blockchain in MSCM reduces the incidence of fraud, improves communication between parties, and makes end-to-end tracking in the MSCM more transparent.
Why ProximaX?
ProximaX's Sirius Chain is an enterprise-grade blockchain with built-in features such as multilayer-multisig, pull transactions, aggregated transactions, and cross-chain ability to power advanced solutions. The Sirius Chain records, timestamps, and manages transactions for all services on the platform, with new blocks being generated with transactional records every 15 seconds.
Being a multilevel and multi-signatory chain, Sirius Chain modifies and redefines the capabilities of traditional blockchain networks. The team at the National Defence University of Malaysia chose Sirius Chain for the reason that it is the ideal blockchain for MSCM. The API layers and SDKs on the Sirius platform make the development and integration process simple, quick, and cost-efficient.
Impact of Integrating Sirius Chain for Military Supply Chain Management
MSCM, being of national interest and highly confidential, could greatly benefit from the use of blockchain technology. The incorporation of ProximaX's Sirius Chain with MSCM holds much promise as it ensures traceability in an otherwise opaque and fragmented military supply chain. Given the immutability of blockchain, every single transaction over the network is recorded in a block, thus reducing fraud, improving communication between parties, and making end-to-end tracking in MSCM more transparent.