Electronic voting powered by blockchain at the National University of Malaysia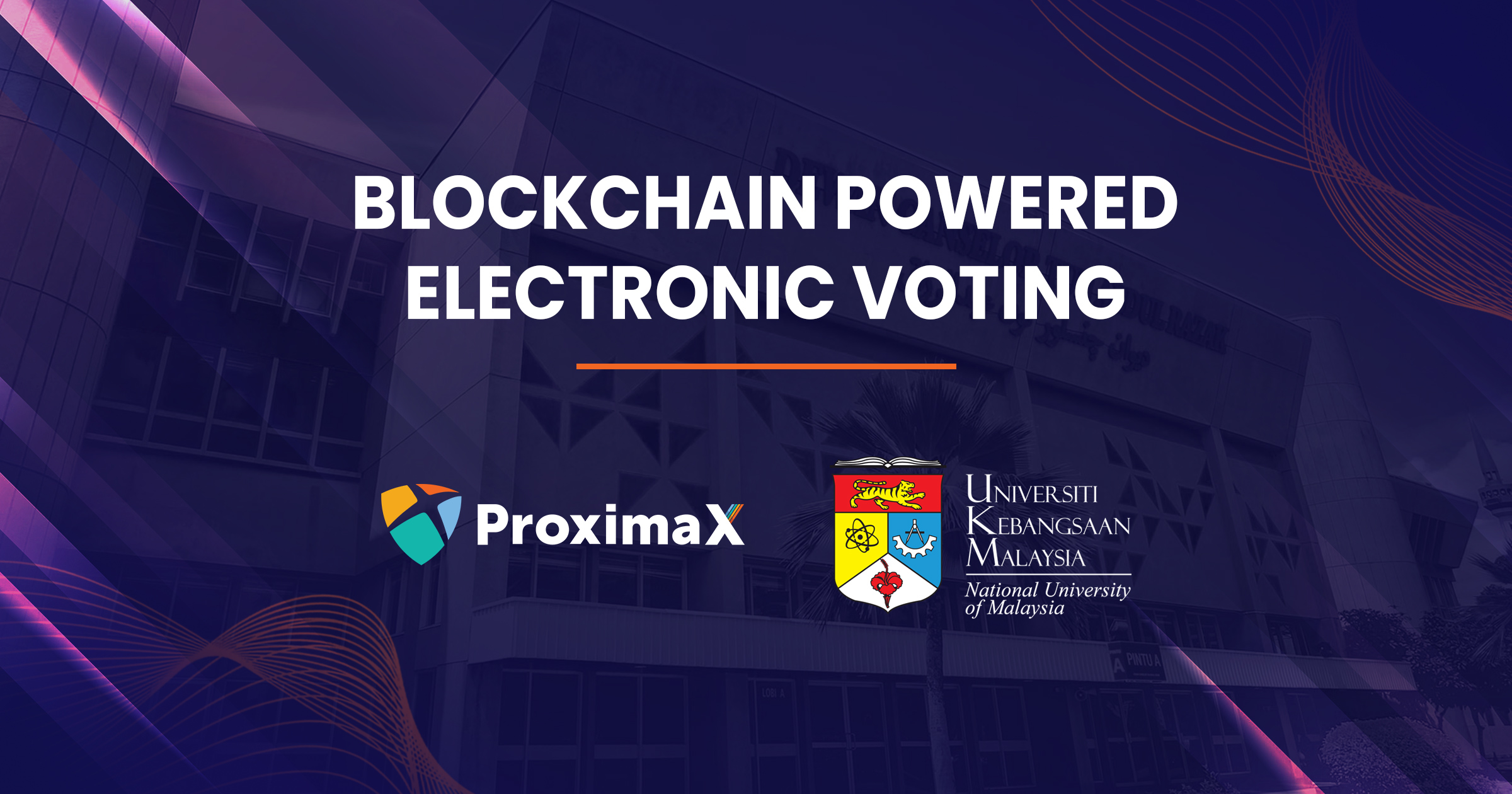 Congratulations to the Faculty of Economics and Management ("FEM") of Universiti Kebangsaan Malaysia or the National University of Malaysia for conducting their first-ever blockchain-powered e-voting process!

This election saw a total of 757 students take to the polls on 7th November 2020 to exercise their democratic rights in electing representatives for the faculty. While the election of student representatives isn't something new, this year's process was done via e-voting using ProximaX Sirius technology.

It is no secret that traditional balloting systems have many weaknesses. Just last week, the US 2020 general elections saw reports and allegations of voter fraud, intimidation, and lost ballots. Driven by these inherent flaws and the need for social distancing due to the COVID-19 pandemic, the forward-looking FEM ran their student council elections using the Sirius Blockchain Voting application ("SBV").

The use of blockchain technology in voting can ensure that votes cast are immutable, irreversible, and tamper-evident. Furthermore, voters can be anonymized, and voting can be done without the need for physical presence, a feature especially relevant given the new normal set by COVID-19. The use of this technology also enables vote counting to be automated and taking place in real-time, thereby not only saving time but eradicating errors in physical ballot counting, mishandling, and cheating.


Figure 1: A transaction hash is generated after each vote is cast
The process for voting using SBV is simple. The voter registers an account with the app and is onboarded through an eKYC process. Then, the election committee creates a poll on SBV and adds a whitelist of accounts (registered voters). On the day of voting, registered voters log into SBV to cast their votes. Every vote is given a hash (receipt) and is recorded on the blockchain. As the e-votes are cast and recorded, counting is done simultaneously and results are displayed in real time.


Figure 2: Voting results are displayed in real-time


The ProximaX Sirius Blockchain Voting application is a powerful yet economical way to ensure transparency and security in the voting process. We believe the exercise had been a good learning experience for all, especially since it was also witnessed by the National Election Committee of Malaysia who is looking to address certain operational flaws preventing the use of e-voting in the current national electoral system. These flaws include remote offline voting, user ergonomics and friendliness, and control. We hope that Universiti Kebangsaan Malaysia will continue to develop and expand it to become a solution suitable for national election.