LATCONNECT 60 AND PROXIMAX TO ESTABLISH BLOCKCHAIN-BASED PARAMETRIC INSURANCE USE CASE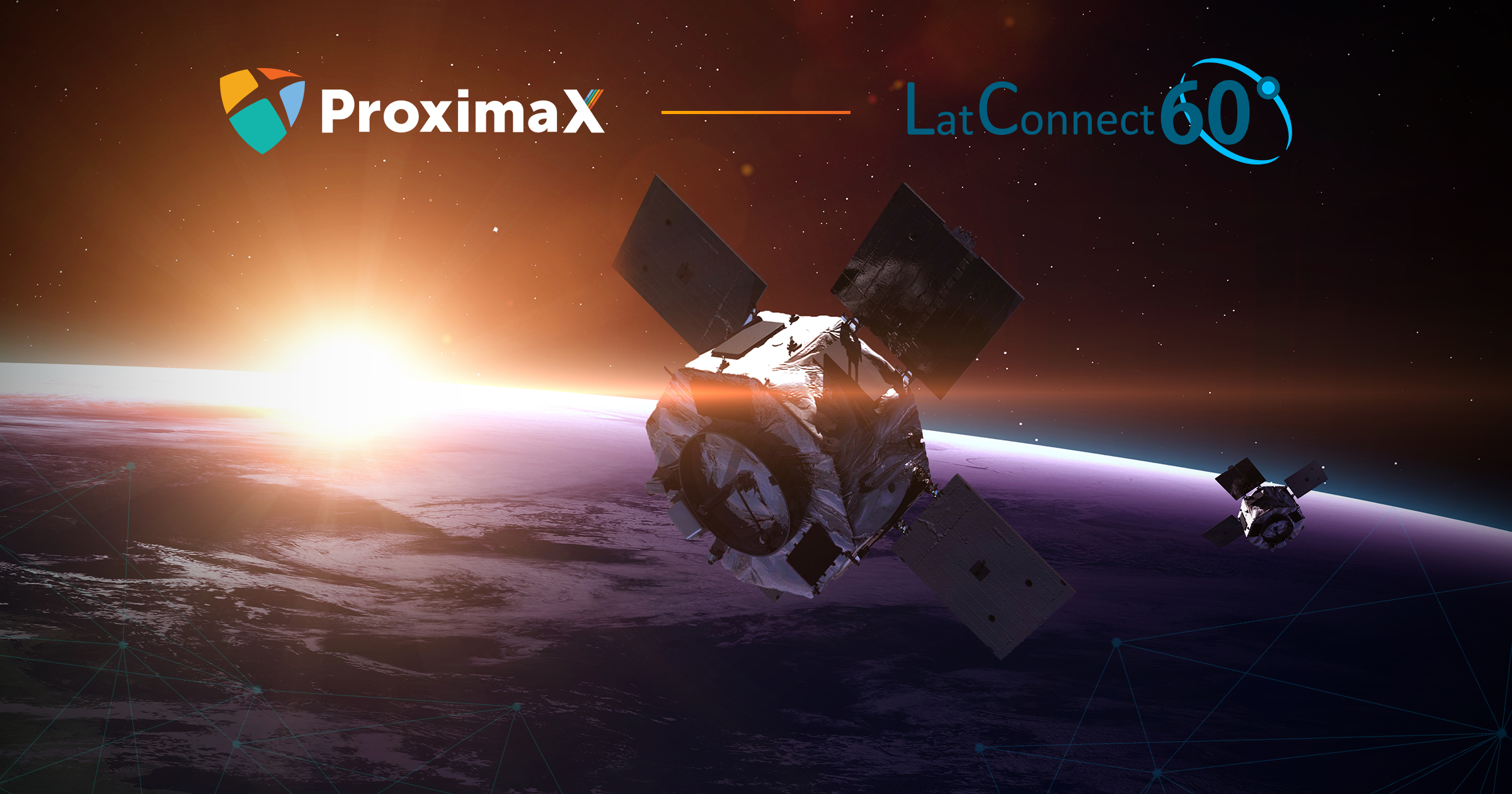 SINGAPORE / AUSTRALIA, 24 JUNE 2020 — LatConnect 60, is working with ProximaX to develop an agriculture sector use case for blockchain-based parametric insurance, enabled by high resolution satellite Earth Observation ("EO") data. LatConnect 60, an Australian company, is in the business of providing cost effective high resolution satellite imagery and radio frequency ("RF") signal intelligence data.
Climate and natural disasters such as cyclones, droughts, heat waves, floods, earthquakes, and wildfires impact many countries and aspects of development. Furthermore, global climate changes and tectonic shifts are increasingly impacting these disasters more severely. Consequently, disaster insurance such as parametric insurance for sovereign governments, and microinsurance for the poor, are emerging as financial products to mitigate the socio-economic impacts of climate disasters.
Despite the urgency for parametric insurance however, there remain major hurdles to its widespread adoption. These hurdles include inefficient claim administration as well as a lack of relevant data. Therefore, insurance providers have been reluctant to invest in scaling these products.

The LatConnect 60 — ProximaX partnership will see the development of a blockchain-based parametric insurance solution that is enabled by satellite-based EO data thus removing these inefficiencies by:

automating the entire insurance cycle with Supercontracts (enhanced smart contracts);
increasing transparency with a secure, and immutable distributed ledger;
storage of satellite imagery and data using two-layer blockchain and encryption solution on-board LatConnect 60's satellites and at its ground stations to ensure resiliency of the satellite EO data collected against cyber attacks; and
aggregating and transferring insurance data to the public domain.
Trusted data, which is essential for pricing risks and for establishing pay-outs, can be obtained via LatConnect 60's satellite-based EO data to provide an "oracle" feed for blockchain-based parametric insurance on the ProximaX Sirius platform.

The solution will draw on the full and unique features and functions of the ProximaX Sirius platform to include the use of their W3C compliant digital ID, distributed storage, Supercontracts, and the Sirius blockchain. This ensures a transparent, cost-effective and almost frictionless solution while the integrity of all data — from policies and payouts to know-your-counterpart ("KYC") and anti-money laundering ("AML") is assured. At a later stage, the Sirius video and messaging streaming service can be incorporated to provide specialized live streaming of imaging and processing data.
LatConnect 60 shall provide their expertise in owning and operating a low earth orbiting ("LEO") smart satellite constellation which they will be launching in 2021. Their solutions include the use of artificial intelligence to autonomously geolocate and process RF signals identified in order to trigger its imaging payload and any other secondary payloads. Data collected will be processed and delivered to end users in an Activity Intelligence Report.

Insurance plays a major role in offsetting negative financial impacts when disasters strike. It is hoped that the introduction of this blockchain-based parametric insurance solution will reduce risk exposure, increase financial resilience for individuals, mitigate the socio-economic effects of climate change across communities, and assist countries in recovering from natural disasters.
About LatConnect 60
LatConnect 60 is an Australian company founded in Perth, Western Australia that provides vital insights for our world. LatConnect 60 is launching its own Low Earth Orbit ("LEO") smart satellite constellation which will have a global service reach.
Its smart satellite constellation offers a valuable service differentiator in the geospatial market by collecting high resolution Earth Observation ("EO") imagery products and radio frequency ("RF") signal intelligence at the same timestamp, and processes it on-orbit with machine learning capabilities to make sense of this data.
LatConnect 60 serves government and commercial clients by providing greater control, exclusivity and flexibility of critical EO data products and analytics services, in an affordable and accessible manner. It has developed significant patented IP in this domain and is working with leading Australian research and development institutions to deploy its innovative EO analytics capabilities both on-orbit and in the field.
For more information, visit https://latconnect60.com
About ProximaX
ProximaX is a blockchain-based infrastructure and development platform project that combines blockchain technology with distributed service layers. It integrates blockchain with distributed and decentralized storage, streaming, database, and Supercontract (enhanced smart contract) service layers to create an all-in-one, easy-to-use platform. ProximaX is built for scalability and can include more services in the future without compromising on performance. It is a unique enterprise-grade platform developed on proven technologies and is available in a private, public, and hybrid network configuration.
ProximaX's extensive utility and flexibility can be used for a wide range of use cases that include, but are not limited to, W3C compliant digital identity, KYC, video streaming and chat, IoT and robotics, big data and AI, records and reporting, business continuity, legal and notary services, medical records, land registry, capital markets, e-payments and core banking, and supply chain management.
Media Contact: Sue Ng, sue.ng@proximax.ltd | Website: www.proximax.ltd