Building an Energy Management & Carbon Credit Marketplace — A Case Study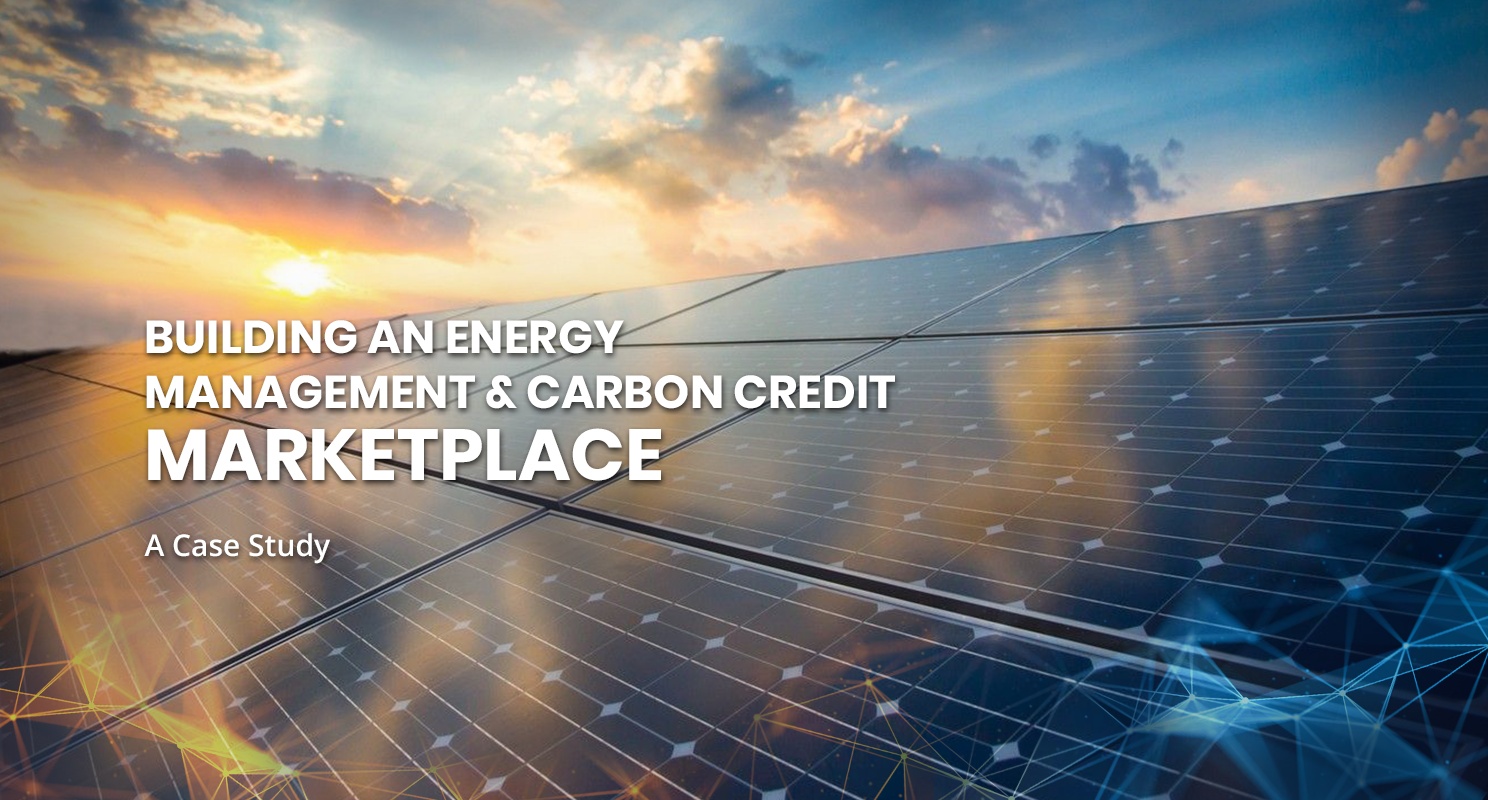 The Challenge: Absence of an Energy Marketplace for Businesses to Trade their Carbon Credits
Malaysia-based energy-saving project, Blockchain Energy Saving Consortium, or BESC, was initiated to help create a more sustainable future by mitigating climate change. It helps finance energy-saving projects while motivating individuals and organizations to participate in measures to drive our world towards energy-efficient processes.
One of BESC's major concerns was there were no energy tracking platforms in the region to promote energy savings. Hence, BESC proposed a solution to create a platform where businesses could track their energy consumption or generation and efficiently trade their energy savings as carbon credits. The challenge, however, was to devise a way for businesses to record their carbon credits and sell or buy any desired quantity of the same.
The Solution: Develop a Smart Marketplace to Trade Carbon Credits
As a solution to the problem, BESC chose the ProximaX Sirius platform to develop a private-permissioned consortium-based blockchain that would help companies track their energy consumption and generation. This also allowed BESC to use the blockchain network to facilitate shared-savings incentives and payment settlements.
Now, organizations interested in tracking their energy consumption or generation can use BESC's platform. The Sirius platform allows projects to track the data readings and store them on its Distributed File Management System (DFMS) — one of ProximaX Sirius's service layers.
As a decentralized storage system, DFMS brings complete transparency and security to the data recording process. Thus, projects can easily get their energy data stored on DFMS verified by a third-party auditor. They can then convert it into tradable carbon credits, also called Certified Emission Reductions (CERs).
Using the Sirius platform, BESC enables organizations to publish their certificates onto the energy marketplace and tokenize them. The tokenization of certificates allows for the fractionalization of their carbon credits. This imparts greater flexibility in trading as companies can buy and sell any desired amount of carbon credits on the trading platform built on top of the ProximaX Sirius platform. Additionally, the bidding and trading process are automated using Supercontracts (enhanced smart contracts), making the process hassle-free and more efficient.
The Result: Smooth Development Experience and a Future-Ready Platform
Blockchain is the solution to many problems today. But not all platforms go beyond the benefits offered by a traditional blockchain and enable the integration of service layers to expand their use cases. ProximaX Sirius sets itself a class apart from such platforms by offering great flexibility, support, and ease-of-use.
ProximaX's flexible architecture with the support for multiple programming languages has given BESC the ability to choose APIs and SDKs that best suited their needs. In addition, ProximaX's robust transaction performance layer and file management system eased the tracking, recording, and exchange of energy-related data on the BESC platform. BESC also enjoyed great support from ProximaX's local team throughout the development process.
Using ProximaX Sirius allowed BESC to easily navigate through the creation of their energy marketplace. The ability to tokenize carbon credits using ProximaX's blockchain helped BESC to design a viable solution that allows businesses to trade carbon credits in any desired quantity. Furthermore, with the Sirius platform, BESC participants can easily track and record their energy data and contribute towards a greener tomorrow.