ProximaX Hidden Sirius Gift Cards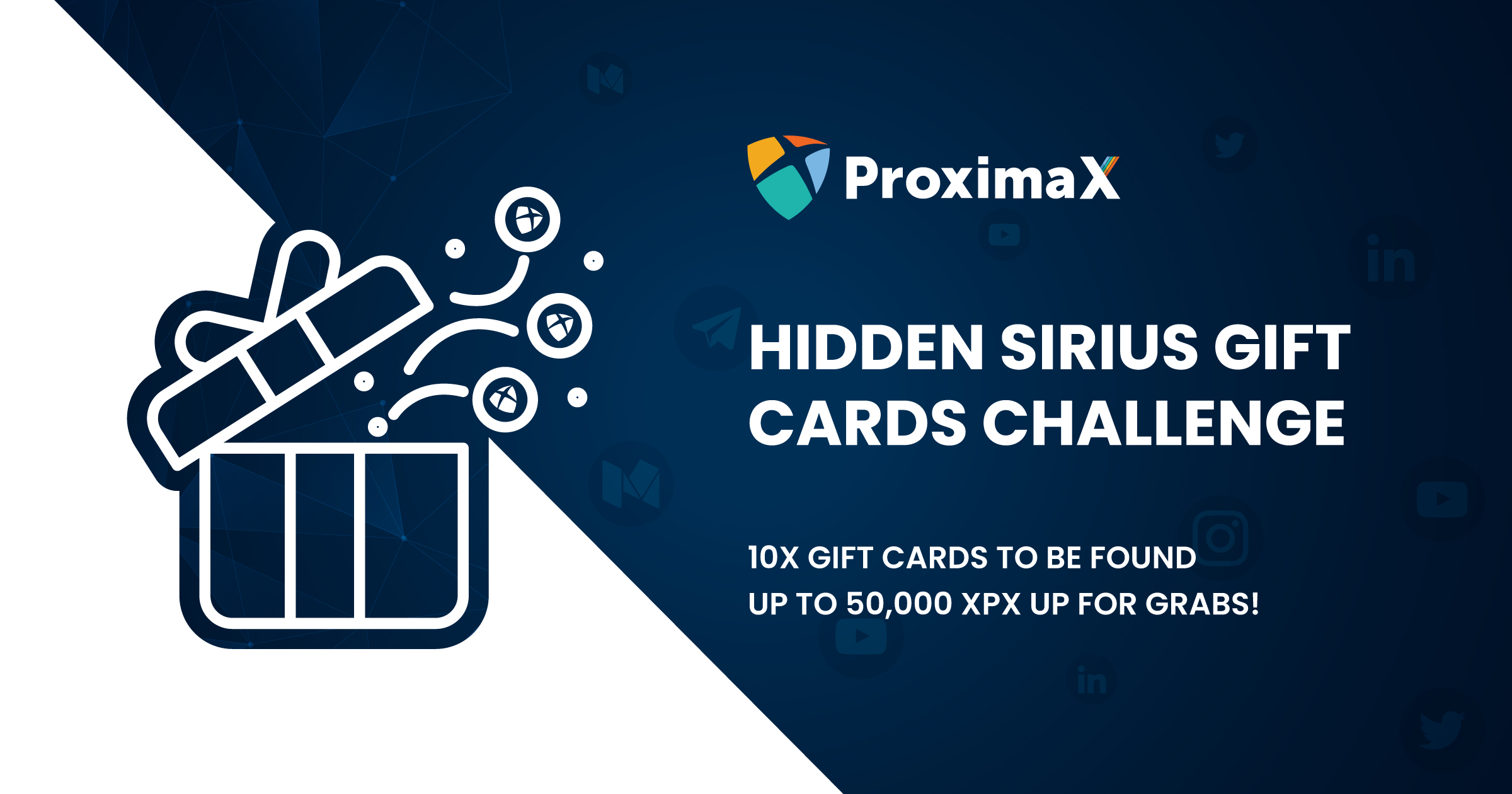 Welcome to the ProximaX Hidden Sirius Gift Cards Challenge!
We are excited to announce that ProximaX has organised a hidden Sirius gift card challenge for our community members – just a little something to keep you all sane and at home!
The gift card challenge will run for as long as it takes for the 10x hidden gift cards to be found by some lucky eagle-eyed members of the community. Each gift card will contain 5,000 XPX and can only be redeemed once.
These gift cards will be hidden in our upcoming blog posts and official social media channels – so do pay attention to these.
How to redeem a gift card?
Each participant will need to access and create/ sign in to a ProximaX Sirius webwallet https://wallet.xpxsirius.io/.

Once logged on, navigate to the Services tab and click on Redeem in the drop down underneath the Sirius Gift icon.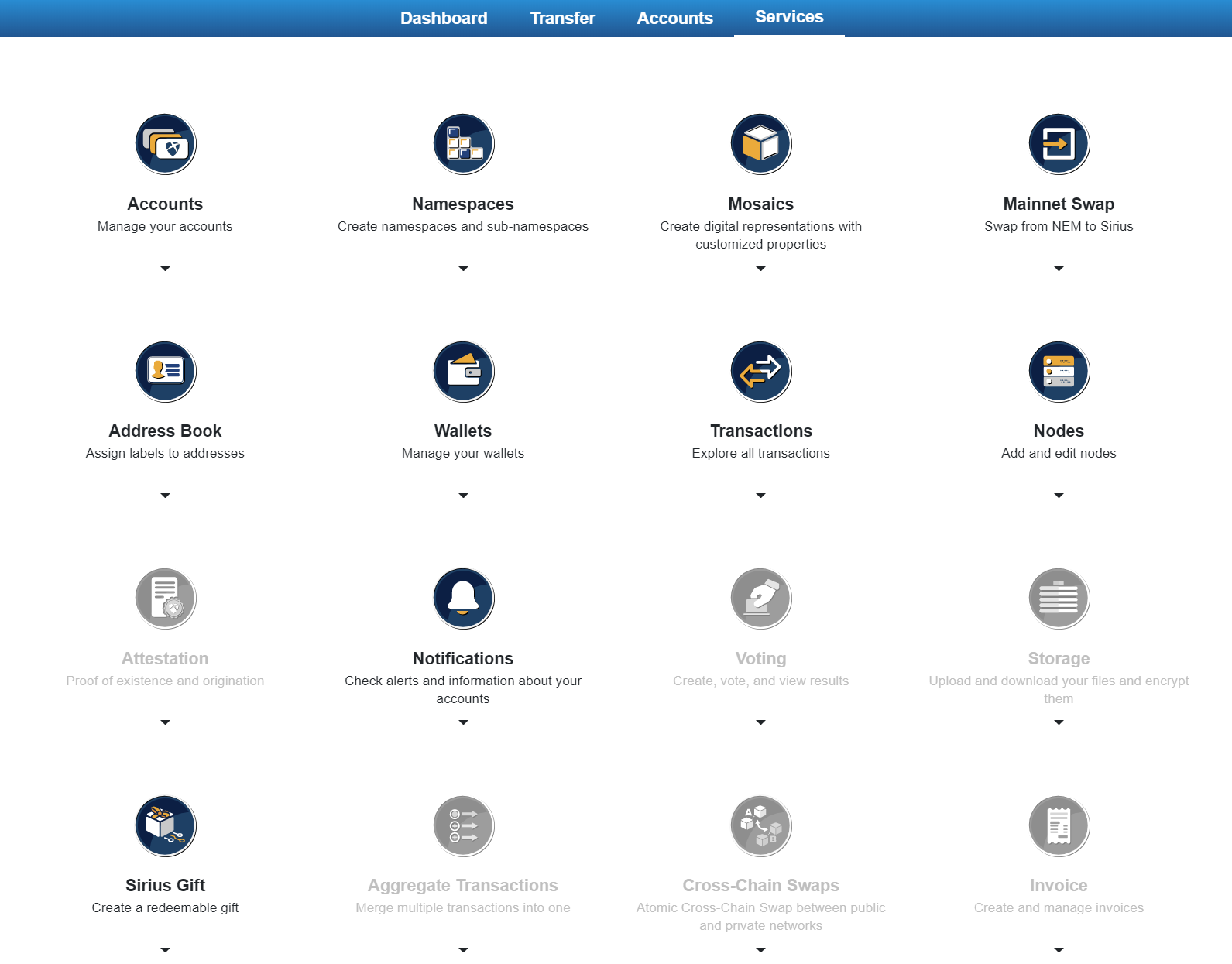 When you find a Sirius Gift Card with a QR code, right-click the image to save it.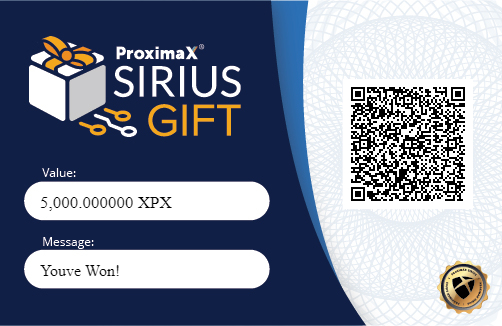 You will then need to upload the image onto the wallet. Select the account you wish to receive the XPX into and click REDEEM.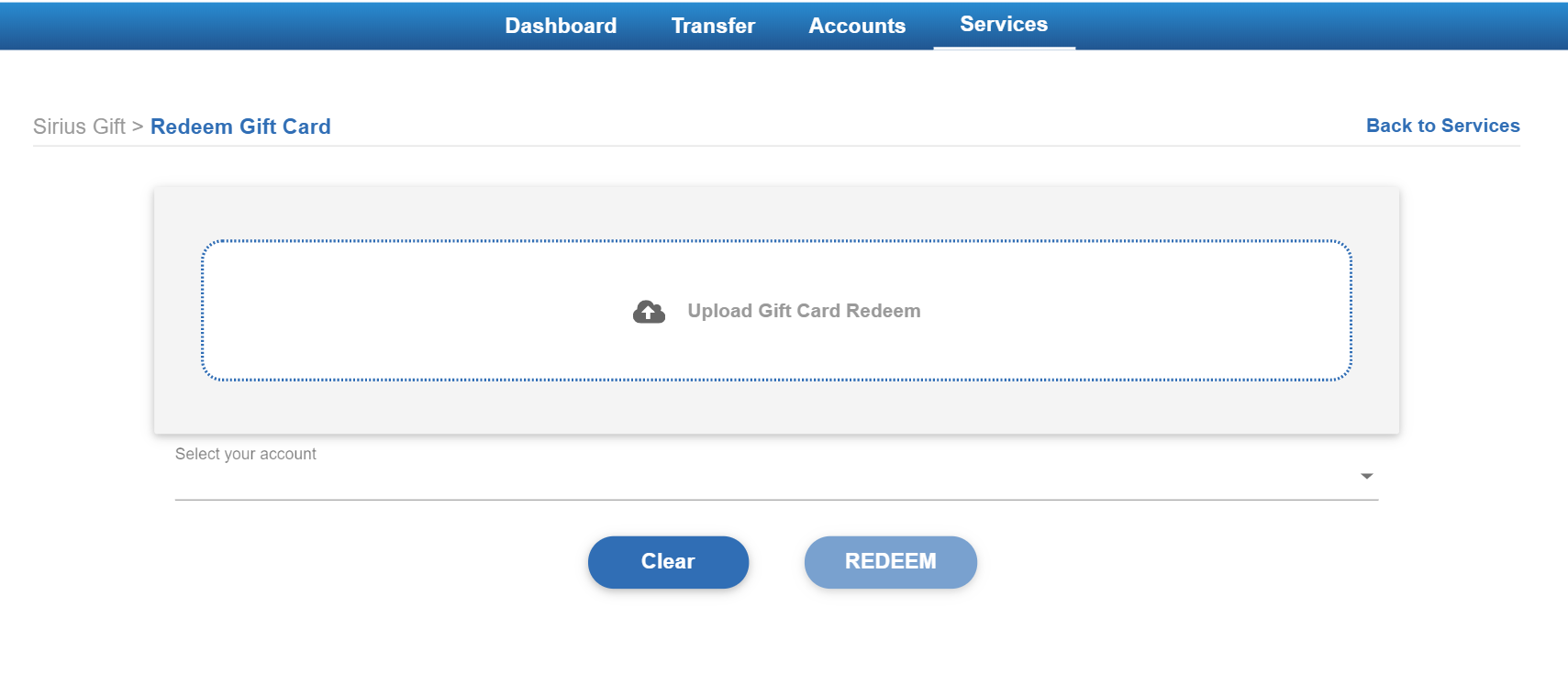 We hope you enjoy the challenge and may the best man or woman win!