mWallet by ProximaX — The Blockchain-Powered Future of Payments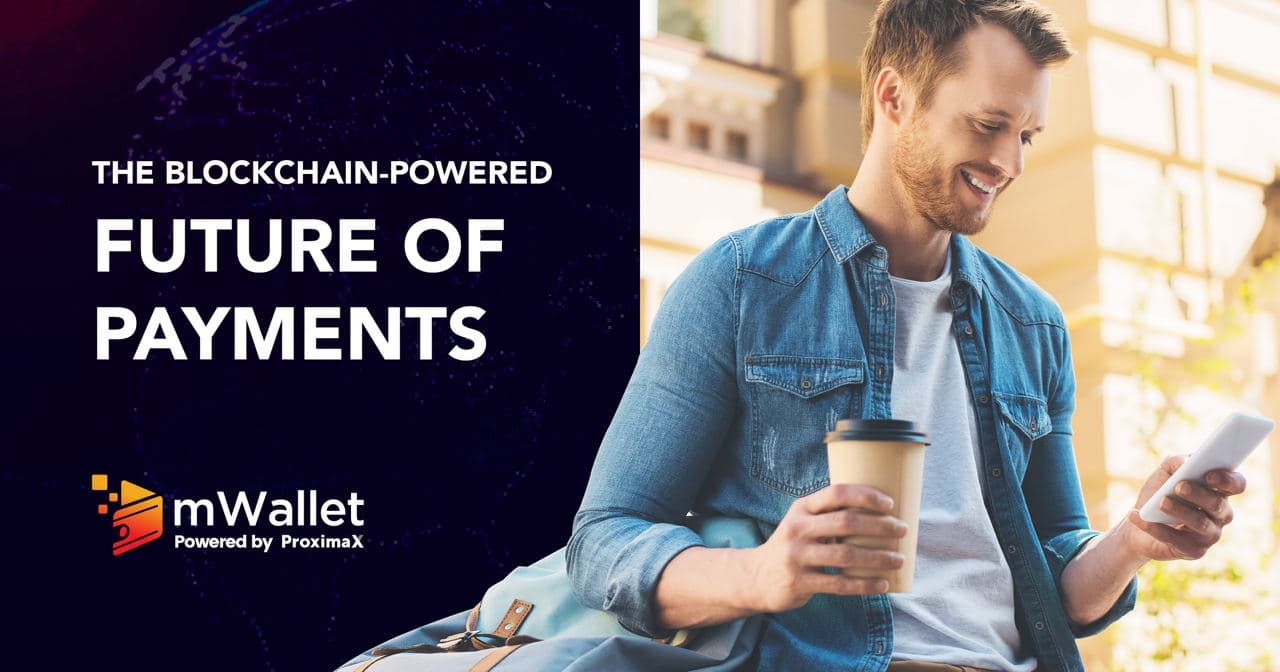 The rise of the internet and the advent of the 5G infrastructure gave way to disruptive digital technologies. These digital technologies have seen truly rapid progress in the past decade. In fact, they progressed more rapidly than any prior innovation in our history. Social media platforms are replacing traditional media, streaming platforms are giving multiplexes a run for their money, and ed-tech platforms are taking over universities.
To keep up with this pace of progress and to stay relevant in the digital world, our financial systems have also gone digital in recent years. We now have a plethora of digital payment platforms that claim to facilitate easy and convenient transactions between peers. But, how truly convenient these digital payment platforms are is still up for debate.
Problems with Payment Platforms of Today
Payment platforms of today are far from perfect. While they surely have made banking a tad bit easier, they come with the baggage of centralized systems that prevents them from reaching the next level of convenience and scalability. Here are the fundamental limitations.
1. Infrastructure is complex: To start things off, the underlying technology and infrastructure of these platforms are quite complex to develop and maintain. Besides, constant upgrades are required to support the ever-growing user base and ensure seamless transactions.
2. High operational and transactional costs: Developing and maintaining a complex structure is obviously quite expensive. Not to forget the costs required to secure this structure. To cover all these expenses, high transactional costs are collected from users of the platform.
3. Cross-border payments are a nightmare: Most of the present-day payment platforms are limited by geographical locations because data regulations and security requirements vary from country to country. The few platforms that do support cross-border payments are quite expensive and time-consuming.
4. Security might be compromised: Centralized platforms with centralized databases are susceptible to security breaches from hackers.
5. Slow transaction rates: Because of the centralized nature of the platforms, payments need to pass through multiple proprietary systems before finally reaching their destination. This means that the transactions are not instantaneous and can take anywhere between a few minutes to a few days to be completed.
So, what is the solution to these problems? A blockchain-powered payments platform could be the solution we need, and ProximaX offers just that.
ProximaX's Solution
ProximaX Sirius is a next-generation blockchain-based network that forms the foundation for several applications, processes, and technologies. Built on top of this network is mWallet — ProximaX's disruptive fintech solution that can be a game-changer for financial service providers.
What is mWallet?
mWallet is the world's first blockchain-powered, white-label payments solution. This means that although mWallet is a standalone application, projects can also use mWallet to build their own custom wallet application that leverages a blockchain infrastructure. They can use mWallet to allow their users to send and receive payments in a distributed manner without the involvement of multiple proprietary systems. mWallet aims to allow payment solution providers to make peer-to-peer transactions more seamless, convenient, and cost-efficient.
mWallet uses distributed ledger technology and progressive blockchain protocols to secure payments and user data on the network. Among other things, it is highly scalable and can easily support an ever-growing user base.
Advantages of mWallet Over Traditional Payment Platforms
As mentioned before, mWallet is powered by blockchain technology. Now, blockchain-based distributed solutions have some clear advantages over their centralized counterparts.
1. Scalability: mWallet is a highly scalable payment platform. Businesses can leverage the power of its technical growth capabilities to provide a wide range of features and customer service experiences to their customers.
2. Flexibility: The distributed nature of mWallet makes it a highly flexible solution. It is not limited by geographical locations or regional restrictions. This means that it can handle cross-border transactions with ease.
3. Cost-effectiveness: The core infrastructure of mWallet is quite simple. It is an enterprise-ready solution. The blockchain itself acts as a database that stores all transactional information. This means that the development and maintenance costs are minimal, which in turn translates to lower transaction costs.
4. Security: All inter-wallet, QR code, and NFC payments are encrypted, time-stamped, and made tamper-evident using enhanced technology that is pre-built into the blockchain. This shields the network from any potential frauds or security breaches.
5. High-performance: mWallet leverages the power of distributed ledger technology to process transactions across multiple servers. This significantly decreases the time required to process transactions, making mWallet one of the fastest payment solutions.
Functionalities of mWallet
mWallet can be used just like any other peer-to-peer solution to receive and send payments across the globe. The front end supports currency conversions, loyalty and referral programs, and even cashier mode for operators. The backend supports blacklisting, KYC processing, currency exchange rates, fees and rewards, setting transaction limits, and withholding tax.
mWallet can be configured to include payrolls, P2P payments, and payment aggregations. Businesses can also fully customize the looks and features of the wallet to suit their needs. mWallet makes it easier to integrate third-party payment gateways and accounting systems into the network.
The best part is that mWallet and its core infrastructure can be extended into a full-fledged neobank, which is a digital bank that has no physical branches and can solely operate online.
Payluy — A Real-World Application of mWallet
Even though it is relatively new to the market, businesses have started to realize the tremendous potential of mWallet. Dragonfly Fintech, an emerging fintech platform in Cambodia, uses the mWallet solution for their mobile payments system called Payluy. Payluy is licensed by the National Bank of Cambodia and can be used to send money and pay bills across Cambodia. It already has over 200,000 registered users.
Here is a demo of the Payluy solution.
Conclusion
With its promises of a distributed, seamless, and secure payments system, mWallet has the potential to change the future course of our financial systems. It takes all the shortcomings of the present-day payment platforms and provides tangible solutions for the same. As the world is steadily moving towards the use of distributed technology, mWallet could become the go-to payments solution for businesses and financial service providers.