XPX is now listed on BitCola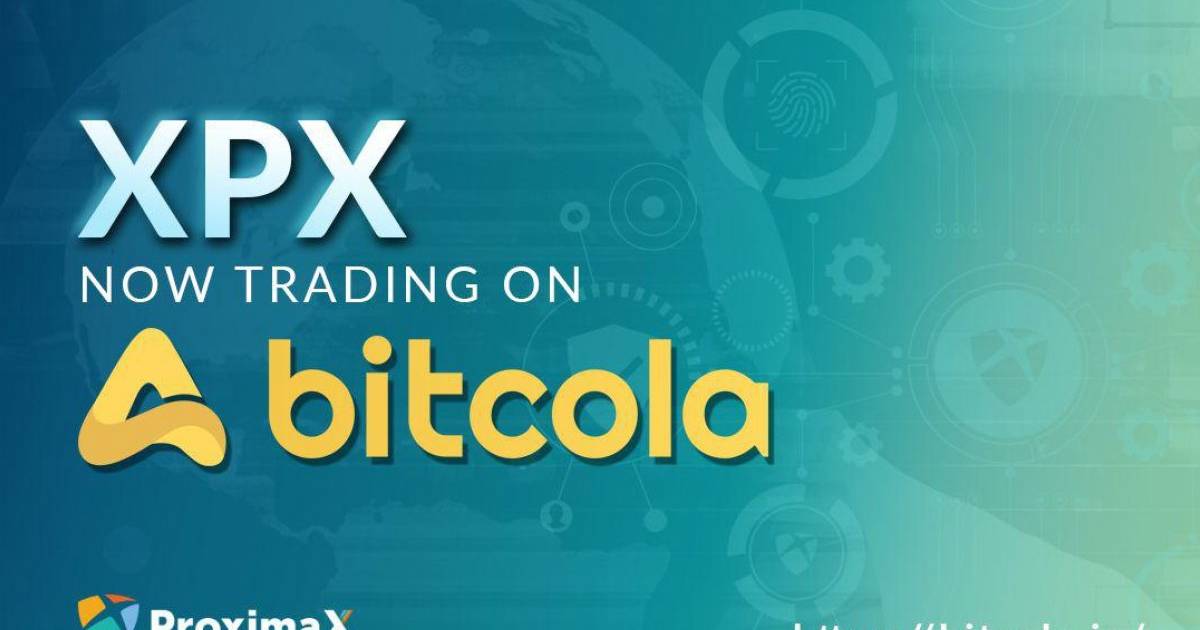 ProximaX is pleased to announce that it has recently been listed on the community-based digital currency trading platform BitCola.
Founded in June 2018, BitCola's core team consists of early practitioners and investors in the digital currency industry and has received angel round investment. According to BitCola, they are committed to creating an integrated, high-end community-based digital currency platform with a set of tools including chat and BBS, on desktop and mobile network. This platform will guide the user through the trading process.
XPX's listing on BitCola will allow users to trade on a completely self-developed trading system, that supports Chinese and English multi-language, multi-country currency switching.
ProximaX is committed to ensuring maximum visibility and reach of its native token, XPX and will continue to announce listings on exchanges as they come about.