National Institute of Standards and Technology and CyberSecurity Malaysia Certification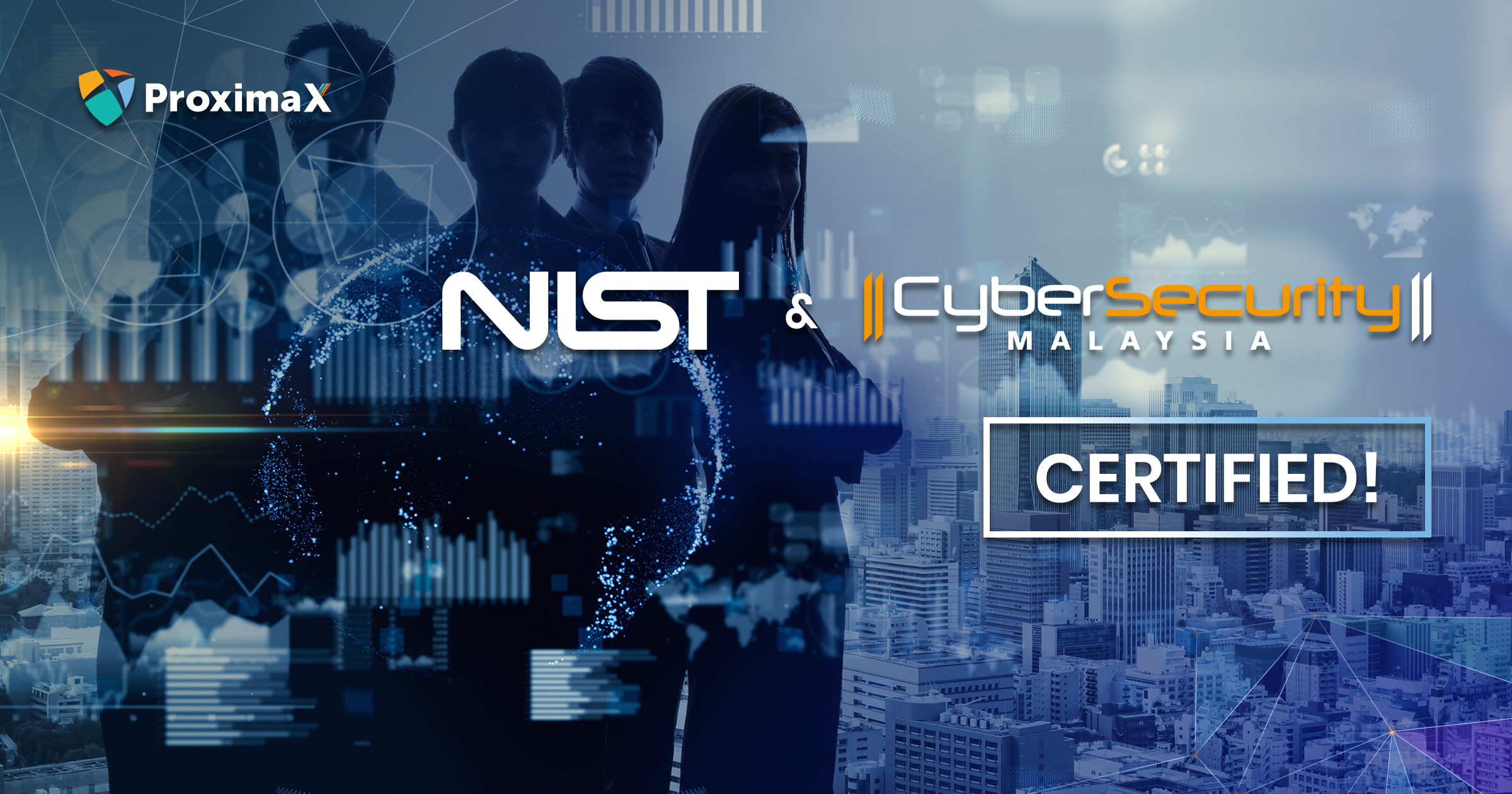 We are delighted to announce that ProximaX has been certified by the National Institute of Standards and Technology ("NIST") headquartered in Maryland, USA. At the same time, ProximaX also received certification from CyberSecurity Malaysia, a government agency under the purview of the Ministry of Communications and Multimedia in Malaysia.

Founded in 1901, NIST is one of America's oldest physical sciences and measurement standards laboratories. By advancing measurement science, standards, and technology, NIST's mission is to promote innovation and industrial competitiveness to enhance economic security and bring overall improvement to the quality of life. The ProximaX Sirius blockchain received an endorsement from NIST through the Cryptographic Algorithm Validation Program, one of the globally accepted standards for cryptographic algorithm validation.

CyberSecurity Malaysia was founded as a national body to monitor Malaysian national e-security and provide a range of innovation-led activities to enhance and strengthen cybersecurity matters within Malaysia. Here the Sirius blockchain was certified under Cryptographic Algorithm Conformance testing. This type of certification is a prerequisite for most government projects in Malaysia.

By the same token, the certification from NIST is required when applying or submitting for jobs in many countries, especially where government bodies or large corporations are involved.

The certification by these agencies serves as a great assurance to both the users of the Sirius blockchain and clients of ProximaX that the Sirius blockchain adheres to Malaysian national and international standards and practices.