ProximaX Sirius Powered Fintech Featured in Newsbit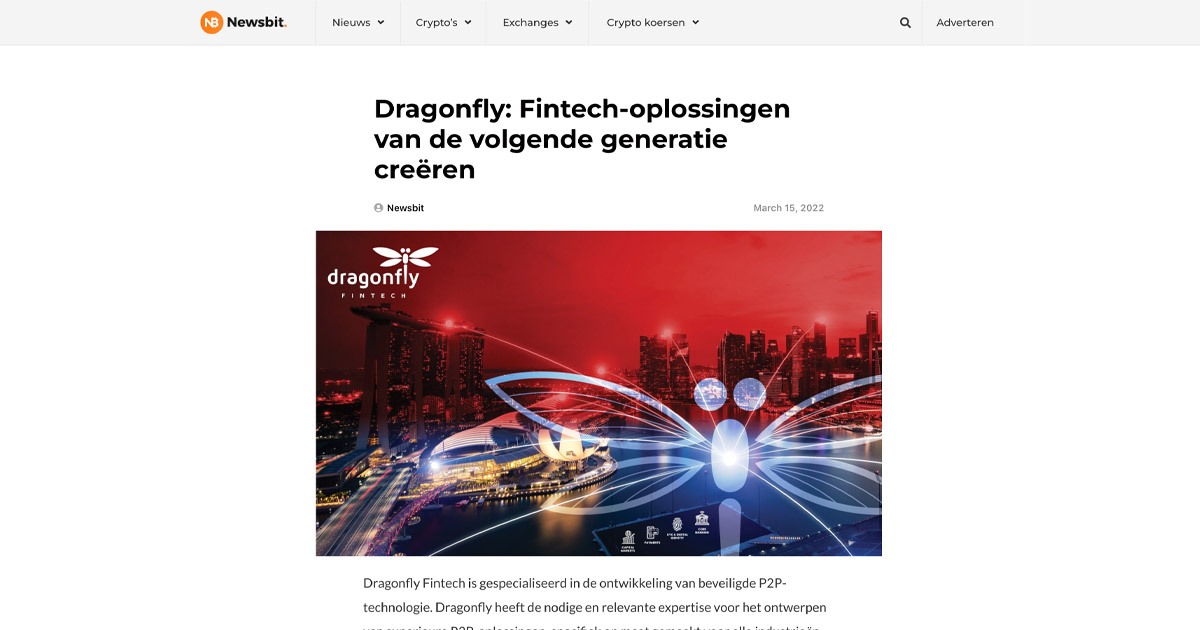 Earlier this week, Newsbit, a popular blockchain and crypto news site based in the Netherlands, featured Dragonfly Fintech (Dragonfly), focussing on its flagship product, the mWallet and payments platform.

Dragonfly is a Singapore-based fintech company that utilizes ProximaX Sirius technology. Relying on the ProximaX Sirius platform, it offers an array of secure, cost-effective, and simple-to-implement white-label solutions for both the financial (e.g., central banks, banks, financial institutions) and non-financial (e.g., telcos, system integrators, e-commerce platforms) sectors.
At present, Dragonfly offers the following:
Core banking platform
Payments platform
Mobile payment solution
Capital markets platform
Digital currency solution for central banks
User verification solution
Digital identity solution
The article by Newsbit explains how Dragonfly is reshaping the fintech landscape by addressing the shortcomings of complex centralized legacy systems. It does this through the clever use of secure and distributed ledger technology to effectively streamline business processes. It also explores how mWallet, the world's first blockchain-powered mobile wallet, which is already in use in Cambodia, is truly taking mobile wallet technology to the next level.

To read the full article (in Dutch), please follow this link.