ProximaX Inaugural Meetup in Vietnam!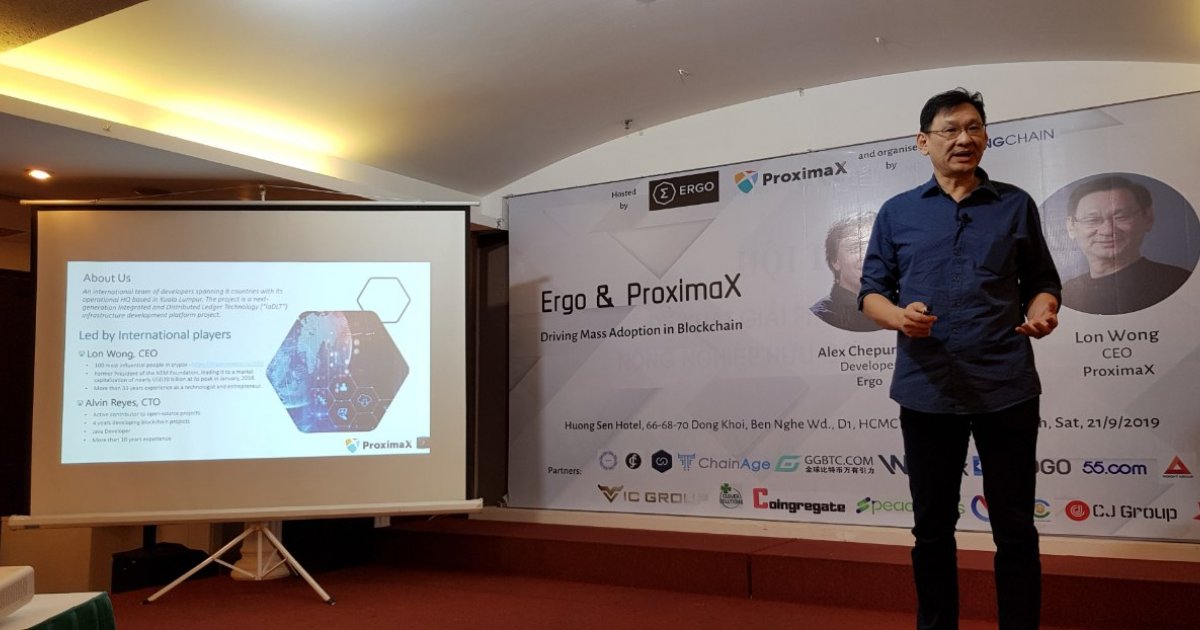 The future of blockchain adoption took center stage at a meetup on September 21, 2019 at the Huong Sen Hotel, Ho Chi Minh City. This event, being ProximaX's first meetup in Vietnam was jointly organized with Ergo, and was attended by close to 100 community members, supporters, investors, and programmers from Vietnam, Japan, and Korea.
The event kicked off with Lon presenting in his usual dynamic style what the ProximaX Sirius development platform is and how it is designed to enable cost-efficient and easy development of applications and solutions across industries and government bodies.
Lon also went on to reveal breakthrough applications recently developed on the Sirius platform, namely the first-ever blockchain driven mobile wallet for fiat which can be configured for multi-currencies, forex transactions, micro-financing and can even be scaled into a neobank.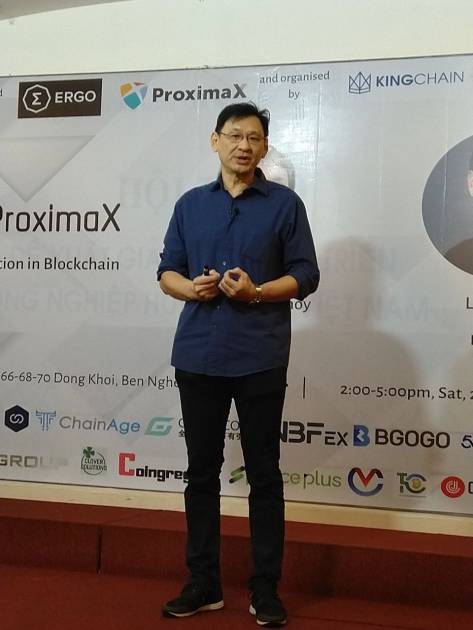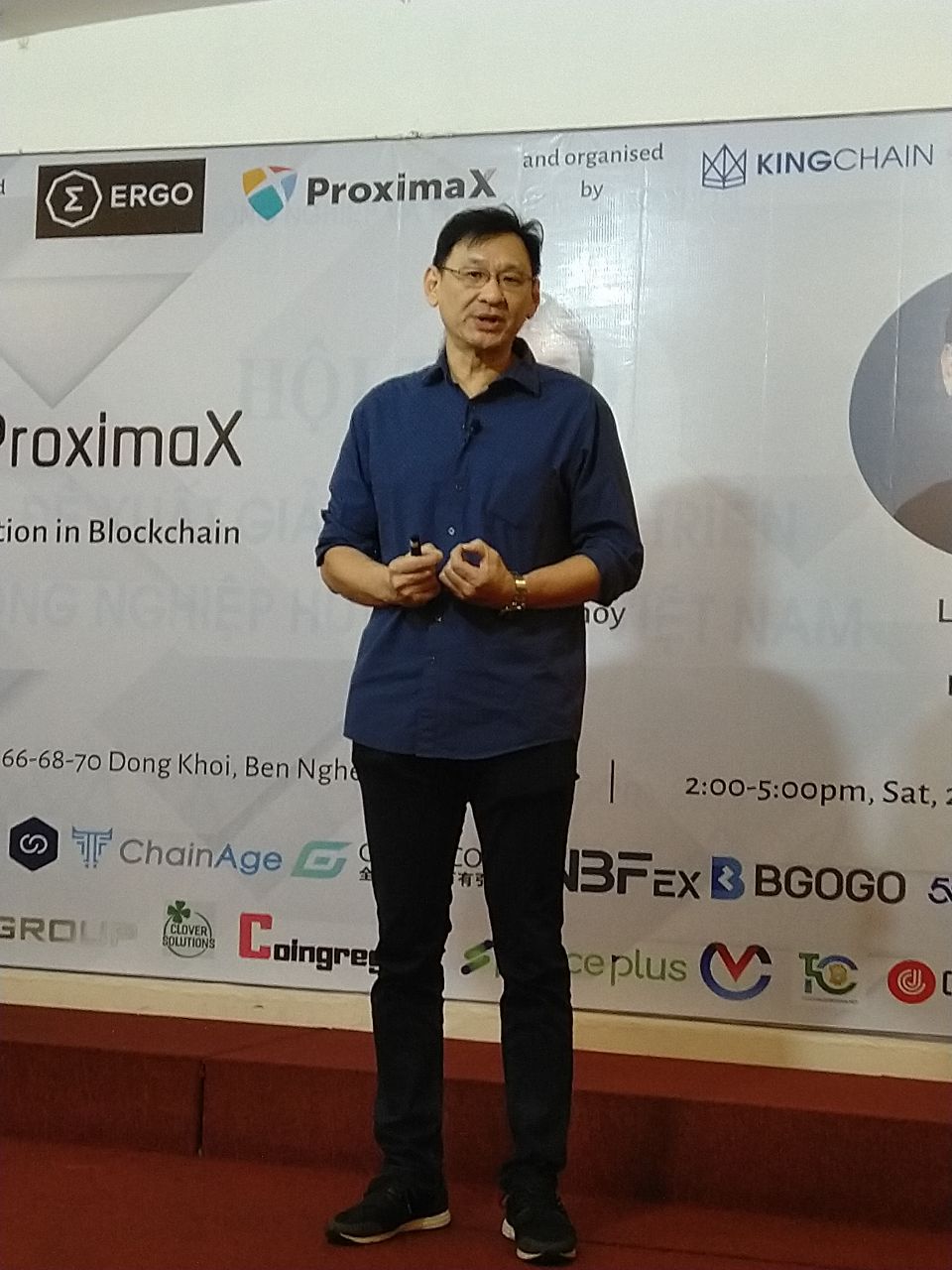 He also introduced an exchange for securities known as the Distributed Ledger for eXchange (DLX) built on the Sirius platform. DLX is a scalable solution for the issuance and management of multiple types of security such as bonds, unit trusts, and debts.
Lon explained at length the Sirius platform's soon-to-be-released "Supercontracts" feature, an advanced smart contract that can be written in several programming languages, residing off-chain, and is mutable by consensus.
This was followed by a lively chat moderated by Tomo Huynh, CTO of BitcoinVN. Challenges and key trends in the blockchain industry were discussed with a panel of guest speakers that shared their views with the audience.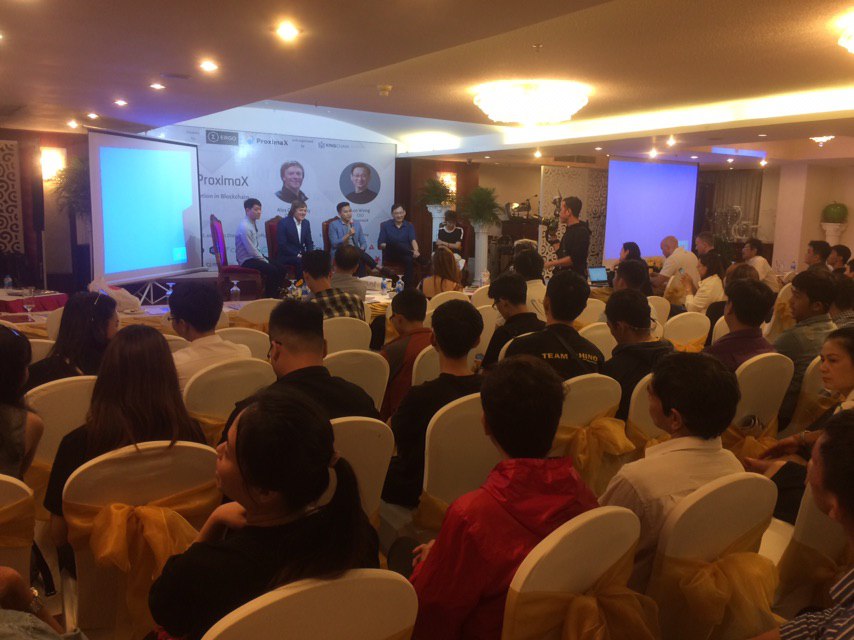 The adoption of blockchain, the role of cryptocurrency, and the long-term survivability of blockchain projects dominated the discussions. There was overall consensus amongst the panellists that many blockchain projects will continue to flourish in the short-run, however, only those that are able to sustain long-term adoption will survive.
As part of its commitment to enable blockchain adoption globally, ProximaX will continue to reach out and educate the public at large on the potential benefits of this powerful technology.
For more information, join our enthusiastic community on Telegram at: t.me/Proximax.io