ProximaX @ APU Mega Career Fair 2022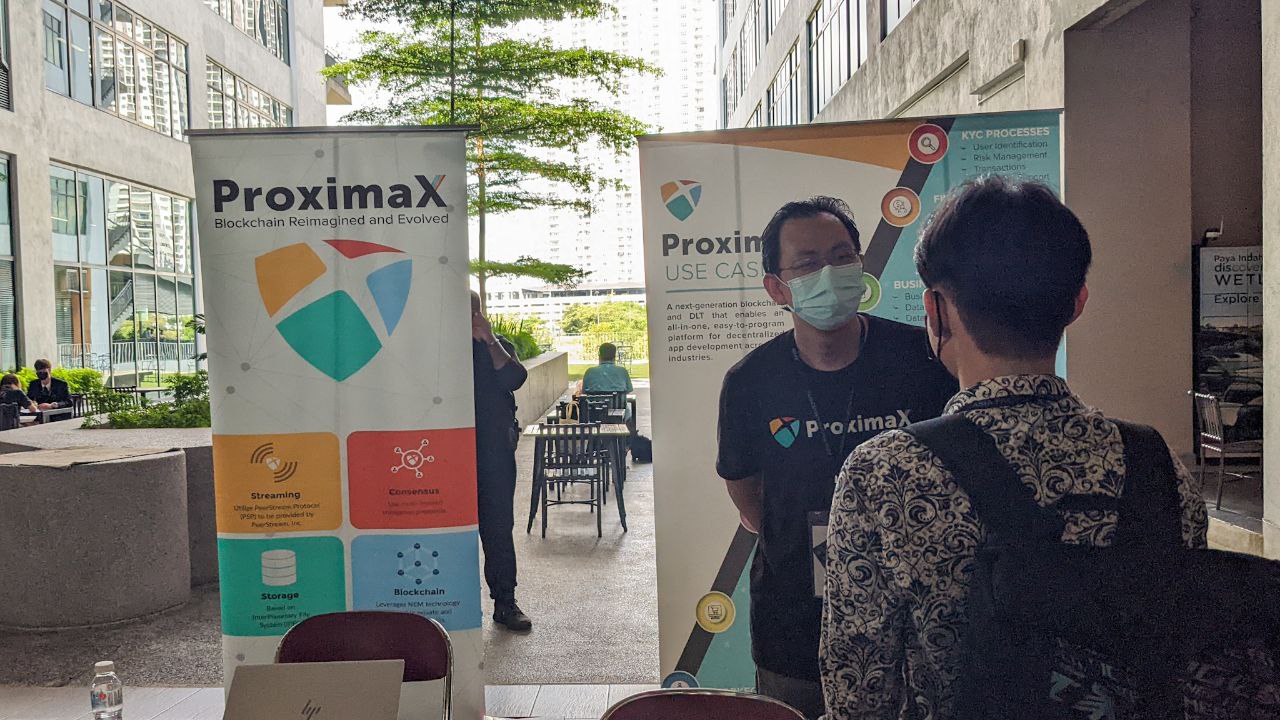 Asia Pacific University of Technology & Innovation (APU), Kuala Lumpur / 29th June 2022 – After a long hiatus brought upon by the COVID-19 pandemic, students and fresh graduates of APU relished the opportunity of physically participating in APU's Mega Career Fair 2022 (AMCF22), organized by APU Career Centre, held last Wednesday. With 7500 job opportunities from 120 companies across 14 different industries present, it was a day filled with excitement as students and fresh graduates alike went from booth to booth eagerly to introduce themselves as potential candidates in the job market.
Starting from 9am, at the large communal space on Level 3, companies, big and small, local as well as global, started setting up their respective booths with buntings and brochures, in hopes to attract their desired candidates. Alongside ProximaX were companies such as Maybank, Fermion, Deloitte, Adecco, Hong Leong Bank, KPMG, and so on.
With approximately 4500 students in attendance, there was an overwhelming response towards our recruitment drive, with many students from the schools of engineering, computing, technology & games development showing great interest in ProximaX. They were impressed by the technology and assets owned by the company and were especially excited to know that there were both full-time and internship roles available. With an established global blockchain technology project present at their fair, countless aspiring IT programmers and software developers flocked to our booth to learn more about us and submit their resumes, happily receiving a goodie bag with ProximaX merchandise in return.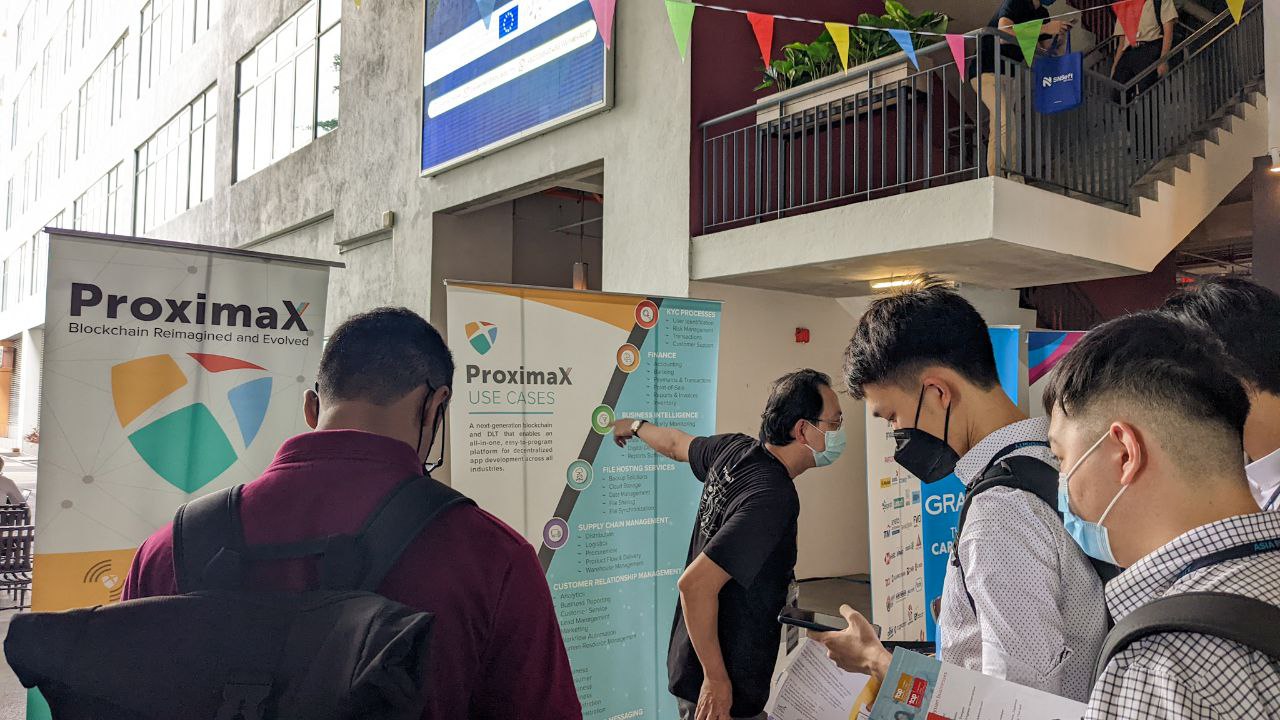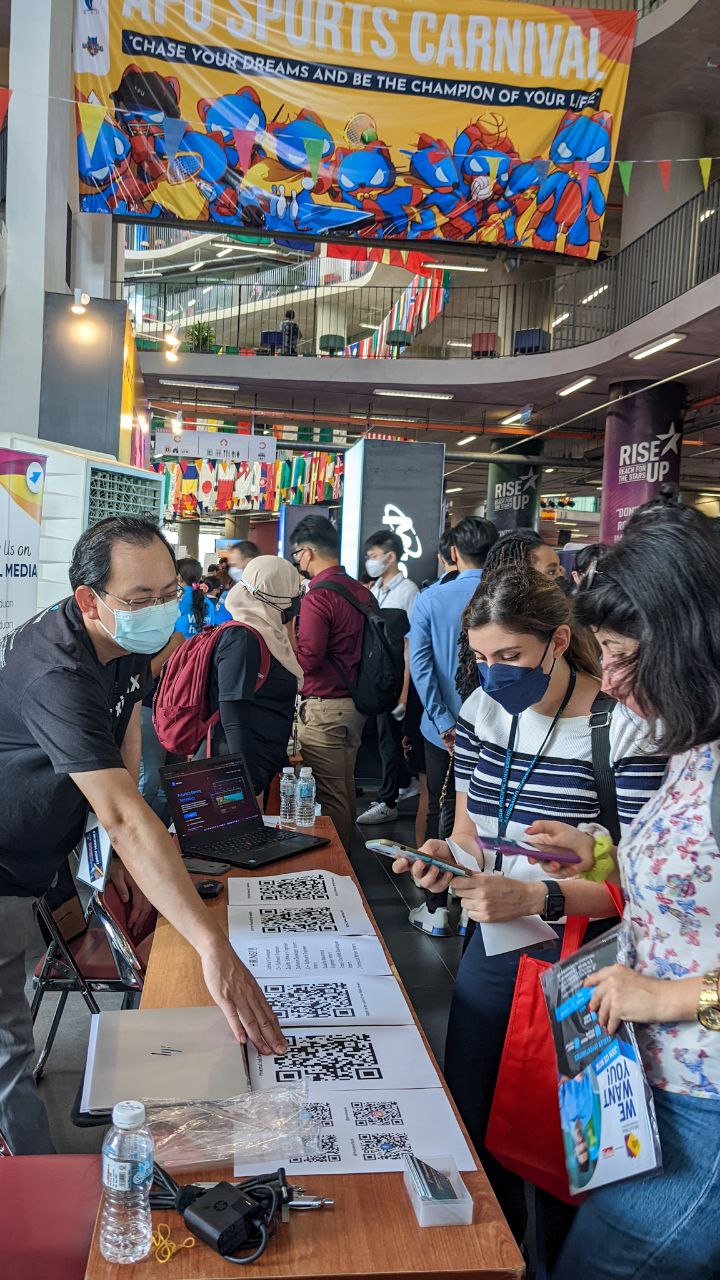 Meanwhile, in Auditorium 1 located on Level 7, was a Special Talent Partner Engagement Session attended by 1-2 senior representatives from each company present. Our founder and CEO, Lon Wong, as well as Infrastructure and DevOps Director, Wong Shin Neng, joined other VIPs where they were given the opportunity to share their vision on the education requirements for ProximaX employees. According to Lon, what ProximaX seeks are, "world-class developers who are required to be as creative and innovative as possible in their work". APU CEO and chairman Datuk Dr. Parmjit Singh reiterated that APU organizes various programs such as career employment, internship, and industry advisory to further nurture their students to graduate as world-class professionals.
It was nearing 4pm when the event started to come to an end. We managed to receive close to 100 resumes from enthusiastic students, for our full-time and internship roles. We hope to groom motivated and talented youths from APU to become blockchain specialists who can contribute to the global blockchain space in the near future. We would like to take this opportunity to thank the organizing committee of AMCF22 for this well organized event and we look forward to participating again next year!